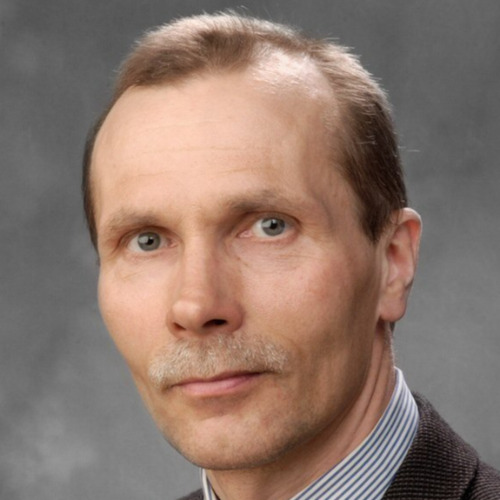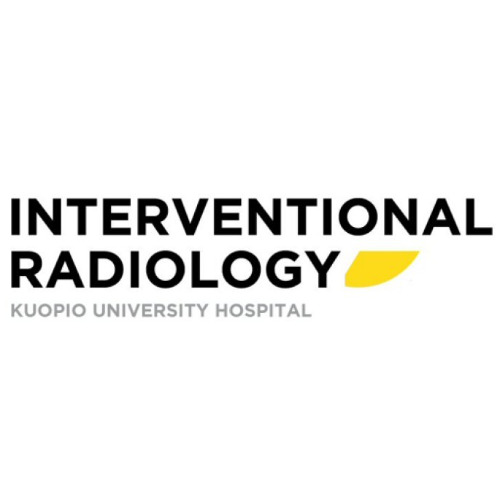 Interventional Radiology Study Group
Interventional radiology is one of the most rapidly developing areas of clinical medicine and an example of the trends in modern medicine: accurate and minimally invasive therapy by using modern imaging guidance. The most important applications are therapies for atherosclerotic cardiovascular diseases, aneurysms, thromboembolic occlusions, bleedings, and tumours. The therapies are usually adjunctive to or replacing open surgical operations.

Kuopio University Hospital is one of the most active tertiary care center in Finland offering interventional radiological services in a wide range of clinical entities for the eastern and central Finland. The scientific research of interventional radiology in Kuopio has continued actively since late 1980's and produced e.g. six doctoral theses.
Group
Hannu Manninen / Professor Chairman – Interventional Radiology – Hannu.Manninen (at) kuh.fi – +358 44 717 3318
Kimmo Mäkinen / Adjunct Professor – Kimmo.Makinen (at) kuh.fi
Anu Ruuskanen / Post Doc – Anu.Ruuskanen (at) kuh.fi
Petri Saari / Post Doc – Petri.Saari (at) kuh.fi
Olli Tähtinen / Post Doc – Olli.Tahtinen (at) kuh.fi
Collaborators
Seppo Ylä-Herttuala – Academy Professor – A.I.Virtanen Institute – Molecular Medicine and Biotechnology
Dissertations from the study group
Stent-assisted Endovascular Therapy of Complex Intracranial Aneurysms
Tähtinen, Olli
Itä-Suomen yliopisto,2014
Publications of the University of Eastern Finland. Dissertations in Health Sciences. 261
Endovascular treatment of thoracic aortic diseases
Saari, Petri
Itä-Suomen yliopisto,2013
Publications of the University of Eastern Finland. Dissertations in Health Sciences. 190
Uterine artery embolisation for leiomyomas : magnetic resonance imaging studies and a randomised prospective comparison with hysterectomy
Ruuskanen, Anu
Itä-Suomen yliopisto,2011
Publications of the University of Eastern Finland. Dissertations in Health Sciences. 48
CT Angiography in the Assessment of Atherosclerotic Carotid and Renal Arteries (Verisuonikuvaus tietokonetomografialla (TT) kaula- ja munuaisvaltimoiden valtimonkovetustaudissa)
Berg, Marja
Kuopion yliopisto,2005
Kuopion yliopiston julkaisuja. D, Lääketiede. 357
http://epublications.uef.fi/pub/urn_isbn_951-27-0273-8/
Selected publications on interventional radiology
Rand T, Lammer J, Rabbia C, Maynar M, Zander T, Jahnke T, Müller-Hülsbeck S, Scheinert D, Manninen HI. Percutaneous transluminal angioplasty versus turbostatic carbon-coated stents in infrapopliteal arteries: InPeria II trial. Radiology. 2011;261:634–642.
Tähtinen OI, Manninen HI, Vanninen RL, Seppänen J, Niskakangas T, Rinne J, Keski-Nisula L. The silk flow-diverting stent in the endovascular treatment of complex intracranial aneurysms: technical aspects and midterm results in 24 consecutive patients. Neurosurgery. 2012;70:617–624.
Ruuskanen A, Hippeläinen M, Sipola P, Manninen H. Uterine artery embolisation versus hysterectomy for leiomyomas: primary and 2-year follow-up results of a randomised prospective clinical trial. Eur Radiol. 2010;20:2524–2532.
Ruuskanen AJ, Hippeläinen MI, Sipola P, Manninen HI. Association between magnetic resonance imaging findings of uterine leiomyomas and symptoms demanding treatment. Eur J Radiol. 2012;81:1957–1964.
Jamsen TS, Manninen HI, Jaakkola PA and Matsi PJ. Long-term Outcome of Patients with Claudication after Balloon Angioplasty of the Femoropopliteal Arteries. Radiology 2002;225:345–352.
Mäkinen K, Manninen H, Hedman M, et al. Increased vascularity detected by digital subtraction angiography after VEGF gene transfer to human lower limb artery: a randomized, placebo-controlled, double-blinded phase II study. Mol Ther. 2002;6:127–133.
Manninen HI, Kaukanen ET, Ikaheimo R, et al. Brachial arterial access: endovascular treatment of failing Brescia-Cimino hemodialysis fistulas–initial success and long-term results. Radiology 2001;218:711–718.
Keywords
Cooperation partners