Karelian Wellness – increasing wellness tourism in Finnish and Russian Karelia.
Closed. 01.01.2020 - 31.05.2022
The project is funded by Karelia CBC programme. The project is implemented by University of Eastern Finland, Karelia University of Applied Sciences (coordinator), Savonia University of Applied Sciences, Petrozavodsk State University Russia and Petrozavodsk City Administration.
The project aims to increased business and interaction in wellness service sector in Finnish and Russian Karelia. The project will offer new approach to wellness tourism service development, design and services selection and thus help the entrepreneurs to better reach their potential customers on the both sides of the border.

Project goals:
1. Identification and analysis of wellness services consumption in the region
2. Training on service design and individual pilots
3. Cross-border networking and peer-to-peer learning
4. Development of service and marketing skills

The most important target groups are various sized entrepreneurs working with wellness services.
Funder(s)
Main funder
Karelia CBC
Group description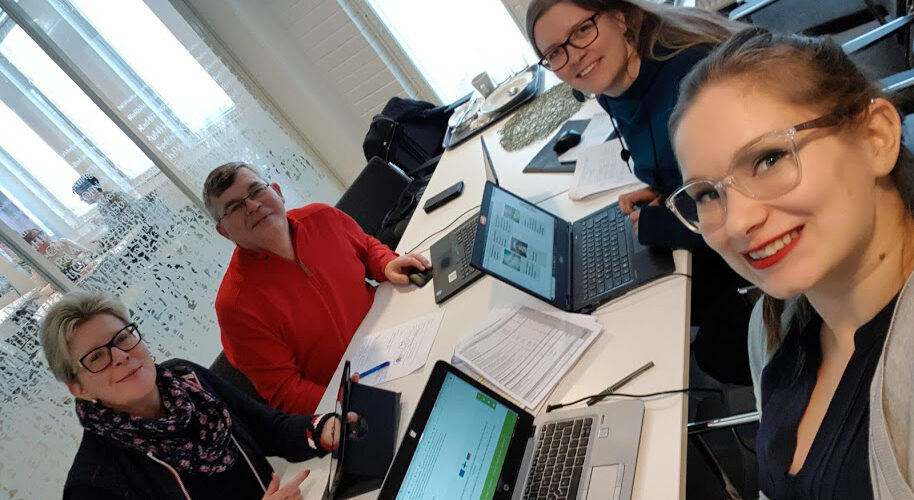 Project group in January 2020: Raija Komppula (UEF), Jorma Korhonen (Savonia), Sonja Kortelainen (UEF) and Riikka Räsänen (Karelia)
PROJECT NEWS
The project has started with the research of wellness services in the region. During winter 2020-2021 the research continues with analyzing the customer behaviour in wellness tourism. If you are interested, please contact project researchers Elisa Sulkinoja and Elli Vento.
The trainings for entrepreneurs on wellness sector are going on and will continue during Spring 2021 – follow our announcements or contact UEF project coordinator Sonja Kortelainen.
* * Karelian Wellness is a Karelia CBC Programme project funded by the European Union, the Russian Federation and the Republic of Finland. * *
Homepage of the group
Keywords
Time period
01.01.2020 - 31.05.2022
Group members - UEF
Cooperation partners