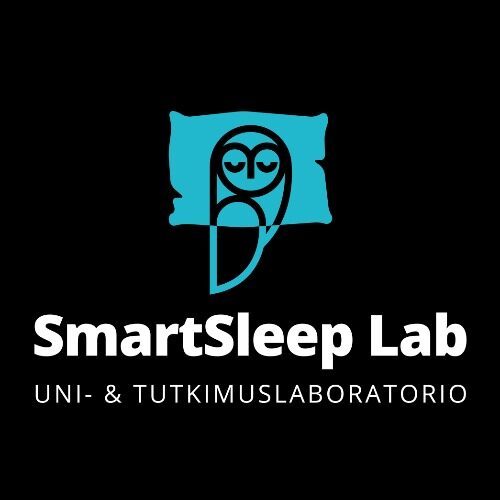 RDI & Teaching environment for next-generation medical devices, softwares and services - open science-based health data for regional growth, development project
01.08.2021 - 31.08.2023
The project is funded by European Regional Development Fund (ERDF).
The project is implemented by University of Eastern Finland.
Funder(s)
Main funder
Regional Council of Pohjois-Savo
Organization
Department of Applied Physics, Faculty of Science and Forestry
GOALS
This project aims to implement an open science-based RDI environment (SmartSleeb Lab) that fulfills national and international quality and safety requirements and is suitable for measuring sleep quality, various physiological signals, and vigilance under standardized conditions. SmartSleep Lab will be employed for the development, testing, and validation of various healthcare technologies in conformity with medical device standards and medical approval processes as well as employed for academic-level education. The project aims to enhance collaboration between local health-themed projects, organizations (Savonia, VTT, KUH, UEF), and companies in the Kuopio area and is strongly linked to the Kuopio Health innovation ecosystem and Kuopio Living Lab concept.
ACTIONS
In the development project we will build a service concept for business partners, consolidate the activities of SmartSleep Lab into local health-tech testing protocols, accreditate and certify the operating models, quality and safety of the laboratory, and finally, conduct pilot measurement series to verify SmartSleep Lab's efficiency in authentic testing schemes. The actions planned:
1) SmartSleep Lab service concept development together with Kuopio Living Lab and Kuopio Health Innovation Ecosystem
2) Setting up a health-tech testing continuum considering especially Clinical Evaluation Report-aspect of the EU's Medical Device Regulation (MDR 2017/745) together with KUH, VTT and Savonia EMC lab
3) Certification and FINAS accreditation of the laboratory in quality, safety, impartiality and conformity (ISO/IEC 17025, ISO/IEC 17011), planning joint post-projects between organizations and consolidation of activities throughout the project
4) Clinical evaluation pilots together with companies
5) Healthy Driving-pilot together with KUH Driving Assessment Clinic
This project aims at the sustainable development of the local economy, the development of new products and services, and the promotion of well-being following the highest ethical standards and respecting human rights and equality in all aspects of the work.
RESULTS
The nationally unique SmartSleep Lab strengthens the health technology competence ecosystem at the Savilahti campus and enables local commercial actors to test new health-tech solutions in an authentic laboratory environment corresponding to a clinical environment. The service concepts and regional test chains developed during the project will be rooted in permanent operations, and after the project, SmartSleep Lab will continue to operate as a certified and accredited service provider. The project thus significantly strengthens the regional special expertise of the Pohjois-Savo and contributes to the RDI activities of companies in the region.
Time period
01.08.2021 - 31.08.2023
Group members - UEF
Project manager

Project coordinator