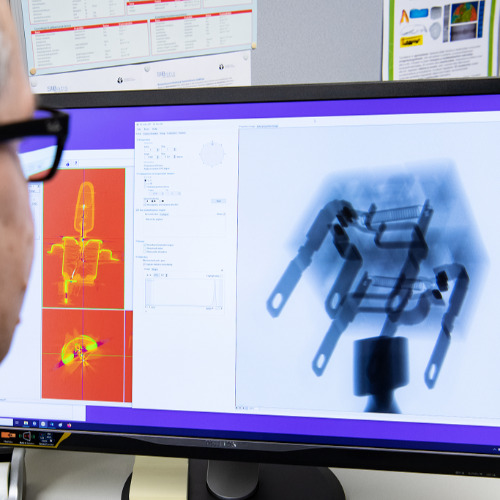 Tomolab - Advancing X-ray tomography laboratory for supporting the reform of local R&D&I operations; development project
Closed. 01.05.2019 - 30.04.2022
The project is funded by European Regional Development Fund (ERDF).
The project is implemented by University of Eastern Finland (coordinator), Savonia University of Applied Sciences, Savo Consortium for Education and Natural Resources Institute of Finland (LUKE)
X-ray tomography supports many fields in North-Savo: biological and biomedical materials, pharmacolocy, material science, geology, morphology of animals and plants, small electronics, foodstuff, 3D-printing, and augmented reality.
Funder(s)
Main funder
Regional Council of Pohjois-Savo
Group description
The aim is to get a modern X-ray tomography device with good penetration power and diverse range of sample sizes. Nikon XTH 225 is now at the SIB Labs. This strengthens the continuity of imaging and analysis services in the region of Eastern Finland. Tomography supports particularly the imaging of biological and biomedical samples, composites, 3D printing, and metallic samples. One can analyse, for example, structure and morphology, cracks, pores, and direction and size distribution of fibers. 3D visualization can be exploited in quality control, damage investigations, modelling, and in augmented reality.
Strategic aims are to develop the infrastructure and know-how for research, development and education in the University of Eastern Finland, and strengthen the entire research ecosystem related to high-level imaging for health science and science located in Savilahti, Kuopio.
Tomolab project is related to the development of the 3D-printing environment in Pohjois-Savo, the structure research of samples in the Microsurgery Center of Finland, and the study of foodstuff and plant diseases in the Natural Resources Institute of Finland.
Homepage of the group
Keywords
Time period
01.05.2019 - 30.04.2022
Group members - UEF
Other group members
PROJECTS - UEF
Cooperation partners
Links
Files