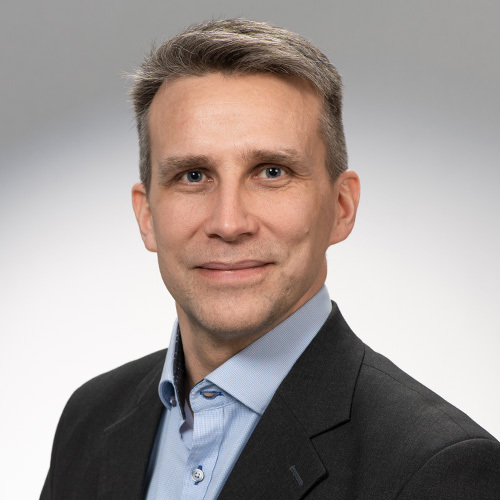 ARTO KOISTINEN
Director of Research Infrastructure
Director of Research Infrastructures is responsible for strategic development, follow-up and decision preparation related to the University's infrastructures.
My duties include e.g. development and coordination of UEF infrastructure program and further, strategic planning, cooperation with other institutes and companies, and decision preparation.

Based on the above mentioned duties, University's collaboration within innovation ecosystems and companies will be strengthened. Collaboration is carried out e.g. with other educational institutes, local councils and national CLIC Innovation consortium.



My expertise in the research include research on biomaterial science, especially on material interactions and chemical analysis. I will continue leading microplastic research project funded by the Academy of Finland.
Contact info
Organization
Development Services, Performance Management and Quality
Email
arto.koistinen@uef.fi
Phone
+358 44 716 3260
Keywords
Teaching Activities
Currently, I take part in supervising of appr. 10 PhD studies and several MSc studies. The theses projects are related to biomaterial characterization (incl. microplastics) with modern equipment, as well as material development and their effect studies.
Societal Activities
University collaboration is included in my duties and I represent UEF e.g. in Kuopio Region Chamber of Commerce (Industrial committee), CLIC Innovation Ltd (Circular economy) and Regional Council of Northern Savo (RDI group).
Research groups and research projects
I am principal investigator e.g. in the following projects: - diMPex (Direct microplastic exposure via foodstuff and food packaging - plastic leachables and their health effects), funded by Academy of Finland 2020-2024. Health effects of microplastics and their additives will be investigated. Method development is important in the research. - MIF (Microplastics in Finnish Waters), the projects is carried out in collaboration with Finnish Environment Institute. The aim is to develop methods for microplastic research, determine the prevalence of microplastics and study their effects on water organisms and cells. Funded by Academy of Finalnd 2016-2020. - PINKEM (Development of coatings and surface chemistry), e.g. novel non-sticking materials and define relationship between the physical, mechanical and chemical properties of materials. Council of Northern Savo 2019-2021. - Stormwater filter (Materials from circular economy for stormwater filters), we study solutions for stormwater purification by utilizing biochar and other materials from circular economy. ELY-centre 2017-2020. - YRIKE (Development business cooperation in growth sectors), we will create modes of action and partnership agreement between the university and companies. ELY-centre 2028-2021.
Research groups - UEF
PROJECTS - UEF
Publications