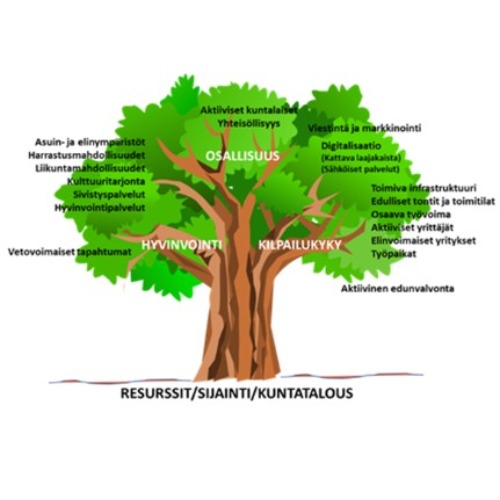 Adaptive and innovative countryside
Closed. 01.05.2020 - 31.03.2022
This study approaches the adaptive and innovative capacities of Finnish shrinking rural areas, as a multidimensional phenomenon, through the concept of smart shrinking, or as we term it: smart adaptation. The concept allows us to disentangle the impacts (both positive and negative) of demographic change as well as the ongoing transition towards a more sustainable economy on rural regions.

This study will provide a comprehensive picture of the economic growth potential, vitality, well-being and sustainability of Finnish rural regions. As the concepts of vitality, well-being and sustainable development are far too complex phenomena to be described with single variables, this study utilises multivariate methods (name principal component analysis) to construct an index of sustainable vitality. This index (comprised of "soft" development indicators related to, for example, communality, living environments, natural resources, equality, etc.) will be cross-referenced against another index measuring the economic growth potential of rural regions (constructed by utilising "hard" development indicators such as employment, population change, etc.).

The comparison between the two indices will guide the selection of suitable case study regions including both: those shrinking rural areas that have adapted well to demographic changes and sustainability transitions and those that are facing challenges in this work. These case study regions are utilised to identify smart strategies for adapting to the challenges facing the Finnish countryside and as the basis for finding innovative solutions for facilitating rural vitality.

The study will provide novel and comprehensive knowledge on the state of sustainable development and vitality in the Finnish countryside. Moreover, the study will provide knowledge on smart adaptation strategies and innovative solutions for facilitating rural vitality. These results are widely applicable for policymakers involved with rural development policies at the national, regional and local levels.