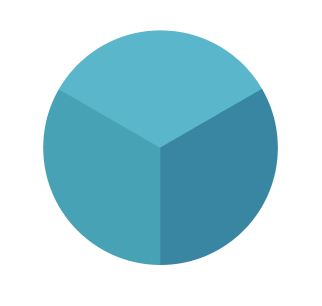 Clinical Nutrition and Nutrition Therapy
Research group
Institute of Public Health and Clinical Nutrition, School of Medicine, Faculty of Health Sciences
Latest achievements and ongoing studies
We have studied the effects of dietary modification, i.e. fat (AlfaFish), whole grain products, berries and fish (Sysdimet) or the healthy Nordic diet (Sysdiet) in carefully conducted randomized controlled trials (RCTs). Most of the studies have included subjects with features of the metabolic syndrome. Favorable effects on lipid and glucose metabolism, as well as on inflammation have been found. Furthermore, there have been favorable changes in gene expression.
In an RCT carried out in coronary heart disease patients fatty fish intake was associated with an anti-inflammatory response at the mRNA level and decreased plasma concentrations of potential mediators of lipid-induced insulin resistance and inflammation. The intake of lean fish significantly decreased blood pressure and, a marker of endothelial function. In another RCT (AlfaFish), we examined the health effects of fish intake more thoroughly in subjects with features of the metabolic syndrome.
Gene-diet interactions have been studied in e.g. recent genotype based dietary intervention studies (FADSDIET1 and FADSDIET2). We found interesting results regarding low grade inflammation and studied mechanisms linking fatty acid metabolism and inflammation by plasma lipid mediator profiling metabolomics, that was performed in Karolinska Institute, Sweden.
Lipidomics platforms, which enable quantification of hundreds of diverse lipid molecules across multiple lipid classes, have been utilized in many of our dietary intervention studies. Dietary changes related to the healthy Nordic diet alter metabolic profiles, e.g. lipids related to peroxidation, inflammation and insulin signaling (Sysdiet). Study on lipid metabolism of preterm infants in collaboration with Dr. Ulla Sankilampi offers a unique setting to study the link between inflammation and lipids.
In a prospective study the effect of intensified nutrition therapy in head-neck carcinoma patients was examined. Compromized nutritional status at diagnosis increases mortality in these patients. By intensified nutrition therapy it is possible to stabilize nutritional status, and prevent critical weight loss during the treatment.
Studies in collaboration with other research groups
In the on-going T2D-GENE study the effectiveness of lifestyle intervention on incident type 2 diabetes in individuals with impaired fasting glucose and low or high genetic risk for the development of type 2 diabetes is studied in collaboration with Professor Markku Laakso.
In the EU funded BestTreat project (EU project 813781) the effect of intensive physical exercise in patients with non-alcoholic fatty liver disease will be examined. The main collaborator in the intervention will be Professor Max Nieuwdorp at the University of Amsterdam.
Diet and diet-modulated biological pathways will be studied as predictors for frailty among ageing people in the Nutrifrail project. The project includes nutritional epidemiology (Monica H. Carlsen, Lene Frost Andersen, Anette Hjartåker), clinical nutrition (Stine Ulven, Kirsten Holven) and molecular nutrition (Knut Tomas Dalen) at the Department of Nutrition, University of Oslo.
The StopDia project lead by Professor Jussi Pihlajamäki aims to improve identification of people with increased risk of type 2 diabetes, improve prevention strategies including digital technology, and promote healthy lifestyle at work places by e.g. nudging.
In the PANIC study (Physical Activity and Nutrition in Children) children's diet has been found to have the same shortcomings as in the diet in adults. Furthermore, irregular eating frequency and consumption of sugar sweetened beverages have been found to be associated unfavorably in glucose and lipid metabolism. The PANIC study is lead by Professor Timo Lakka.
Research methods
Randomized controlled trials
Glucose tolerance tests (oral and intravenous)
Serum lipid profile and lipid mediators
Inflammatory markers
Fatty acid composition of serum lipids and erythrocyte membranes
Food records
Gene expression in PBMCs and adipose tissue
LC-MS metabolomics (in collaboration with PhD Kati Hanhineva)
PhD students
Susanne Csader (BestTreat project)
Harri Heikkilä, M.Sc (Dr'sExtra study)
Mirja Huuskonen, M.Sc (rehabilitation of patients with coronary heart disease)
Henna Jalkanen, M.Sc (PANIC study)
Susanna Kemppainen, M.Sc (prevention of type 2 diabetes)
Sohvi Koponen (Lifestyle, Nutrition and Oral health in care givers)
Katriina Malkki-Keinänen, M.Sc (prevention of type 2 diabetes)
Anni Martikainen, M.Sc (lifestyle intervention in overweight and obese children)
Topi Meuronen, M.Sc (non-targeted metabolite profiling of diets enriched in polyunsaturated fatty acids and whole grain)
Noora Nevalainen (prevention of type 2 diabetes)
Petra Rautakallio-Järvinen (Nutrition in elderly people living at home)
Roosa-Maria Savela (Lifestyle, Nutrition and Oral health in care givers)
Ulla Tolonen, M.Sc (prevention of type 2 diabetes)
Jari Turkia, M.Sc (computational models for personalized nutrition)
Collaboration
Markku Laakso (type 2 diabetes), UEF
Timo Lakka (The PANIC study), UEF
Kati Hanhineva (metabolomics), UEF and University of Turku
Ulla Sankilampi (lipidomics in premature babies), Kuopio University Hospital
Craig Wheelock (plasma lipid mediator profiling metabolomics), Karolinska University
Katariina Öörni (LDL aggregation and cholesterol efflux), Wihuri Research Institute
Paula Ravasco (nutritional status in cancer patients), University of Lisbon
Stine Ulven (gene expression), University of Oslo
Jyrki Ågren (fatty acid composition of serum lipids), UEF
Jetty Chung-Yung Lee (lipid mediators), University of HongKong
Hani el-Nezami (intestinal microbiota)
Matti Uusitupa and the Sysdiet consortium
Jussi Pihlajamäki and the StopDia and T2D-DATA consortia
Gianni Panagiotou and the BestTreat consortium
Keywords