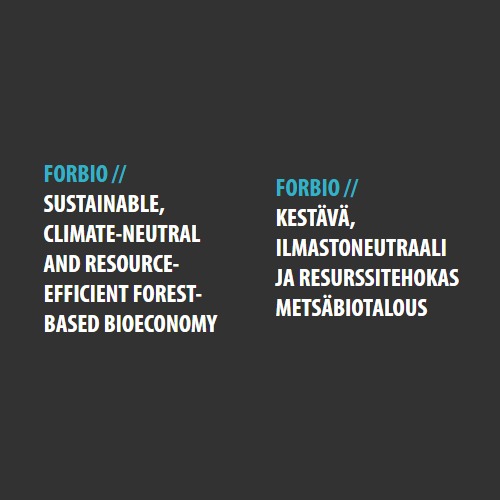 FORBIO
Sustainable, climate-neutral and resource-efficient forest-based bioeconomy
FORBIO will provide for decision making smart means, solutions and tools.

The project aims at providing the preconditions for the sustainable increase of climate-neutrality and resource-efficiency of forest bioeconomy. The key actors in forest bioeconomy and ministries are stakeholders of the project.

@FORBIOproject
https://twitter.com/FORBIOproject
Group description
This research project is implemented by University of eastern Finland, School of Forest Sciences and Department of Chemistry, Finnish Meteorological Institute, Natural Resources Institute Finland, European Forest Institute and Finnish Environment institute. The research will focus on five interrelated research topics (see work packages), which research challenges will be solved in close cooperation and interaction using the special skills and expertise of different partners. The climate datasets (current climate and CMIP5 climate change scenarios in different timespans and regions) provided by Finnish Meteorological Institute and National Forest Inventory data and statistics datasets on use of woody biomass for energy and industry by Natural Resources Institute Finland, are important for the implementation of the project. The project will have research collaboration with many international research organizations and universities.
The project has agreed close interaction with many nationally and globally significant actors in the forest-based bioeconomy and key ministries. The findings and know-how of the project will support the preparation of strategies and policies and decision making both at the nationwide and at broader scale at the EU level, which will be supported by the networks and dissemination channels by the European Forest Institute. The dissemination of research findings will employ various dissemination channels both at the nationwide and internationally, to ensure the high societal significance, relevance and impact of research.
FORBIO project belongs to the Strategic Research Programme on Climate-Neutral and Resource-Scarce Finland (PIHI 2015-2020) funded by the Academy of Finland.
Group members - UEF
Other group members
Cooperation partners
Files