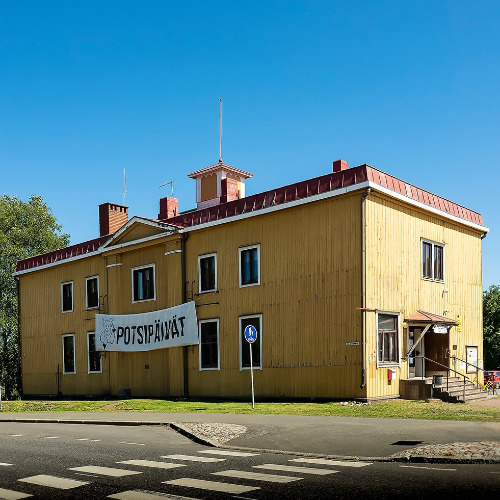 Migration and Transnational Everyday Life in Finnish-Russian Border Area at Era of Austerity
This project is on-going ethnographic research of migrants in North Karelia. Since the beginning of the 2000s, I have been carrying on my research among Russian migrants from the everyday ethnographic perspective, in the border areas of North Karelia. The theoretical framework of the project lies in the intersection of welfare politics, transnational everyday life, rural border areas and everyday geopolitics (see e.g. Pöllänen & Davydova-Minguet 2017). Methodologically the study continues the border ethnography tradition (Davydova & Pöllänen 2010, 2011; Vila 2003). This project conducts research on migration and transnationalism in the contexts of border areas in the era of austerity policy and politics.
Group description
The theoretical framework of my study lies in the intersection of migration studies, transnationalism, welfare politics, precarization of everyday life and rural border areas. The debates concerning these research areas are permeated with a neo-liberal austerity ideology. Austerity policy means in practice the narrowing of the public policy, which means the diminishing of pervasiveness of control power and the privatization of the infrastructures of society (e.g. state-owned institutions like the Finnish Post, and universities are being privatized). Austerity policy leads to the overall diminishing of social services and their spatial centralization (see also methodological urbanism Tedre & Pöllänen 2016). In Finland, the neo-liberal austerity policy started in the 1990s, and since the 2000s the practical tools of neo-liberal politics have been adopted at all levels in Finnish society. This austerity has also led to the weakening of individuals' rights in the labour market, education and social welfare. The decommodification in the welfare state has weakened, and individuals have become more and more responsible for the organization of their and their families welfare and life more generally. The austerity policy is also significant in the context of migration. The migrants are making their everyday lives liveable transnationally, and political processes of sending and receiving countries are present in their everyday lives (see Davydova-Minguet & Pöllänen 2017; Pöllänen & Davydova-Minguet 2017).
The neoliberal policy has been the leading force of social and welfare politics in most of (western) countries during past 25 years, including Finland. Meanwhile, migration in Finland has grown and become a part of the everyday life. Currently, it is possible to live together with migrants with diverse backgrounds also in rural areas. This project asks how austerity policy affects transnational everyday life (including transnational familyhood, transnational care, work and changing labour markets and multicultural memory politics) of (Russian) migrants in Finnish-Russian border areas and beyond and how it affects everyday bordering practices and border politics in the Finnish-Russian borderscape. In addition, this project is also examining the interaction between local communities and migrants in border areas, with the aim of examining how everyday neighbourhood is constructed and lived in the rural border area context of North Karelia.
Keywords
Group members - UEF