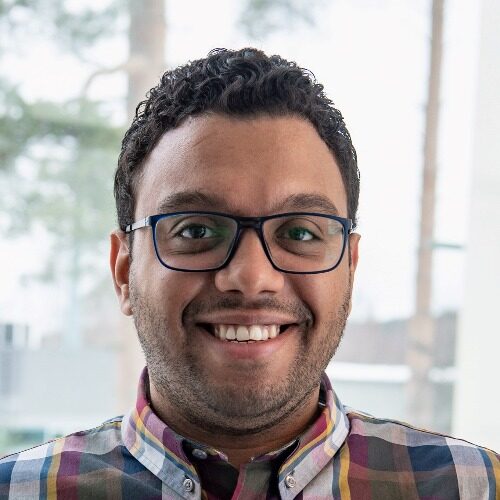 Ahmed Mohamed
Early Stage Researcher
Faculty of Health Sciences, A.I. Virtanen Institute for Molecular Sciences
ahmed.mohamed@uef.fi | +358 44 919 8598
I have studied Bachelor of Pharmacy at University of Tanta, Egypt and Master degree in Systems Biology at University of Skövde, Sweden (supported by the Swedish Institute Study Scholarship). I have been honoured to be part of the UEF-Neuro-Innovation program (MSCA-COFUND).
We are working on air pollution and its effects on the human peripheral immunity in both healthy individuals and Alzheimer disease (AD) patients. We aim to reveal the mechanistic effects of air pollution on blood cell signatures and profiles and discover novel biomarkers for air pollution prediction. We also aim to find the molecular correlations between AD and air pollution as well as peripheral biomarkers for AD diagnosis. Our work comprises of investigating the transcriptome and epigenome of the immune cells as one population as well as single cell populations, using both; in-vivo and in-vitro models. We use functional assays to confirm the outcoming results.
This study is part of the Alzheimer disease and Air pollution (ADAIR) project which is part of the EU Joint Programme – Neurodegenerative Disease Research (JPND) project. We will provide insights on how air pollution affects peripheral immunity, possibly providing mechanistic explanation on the increased risks on human health.
Research groups
Projects
Keywords