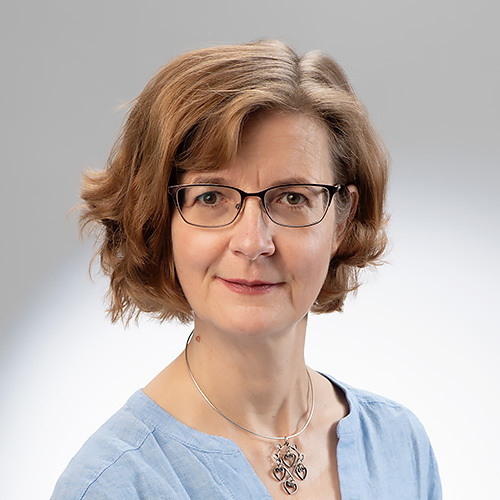 Anna-Maija Castrén
Professor
Professor of Sociology
Department of Social Sciences, Faculty of Social Sciences and Business Studies
anna-maija.castren@uef.fi | +358 50 349 8374
Anna-Maija works as a Professor of Sociology at the Department of Social Sciences, University of Eastern Finland. She is the coordinator of the multi-disciplinary bachelor program (social psychology, social pedagogy, and sociology) in the UEF's Kuopio campus. Anna-Maija did her master's and doctoral studies at the University of Helsinki and defended her PhD on everyday social networks and their life historical formation in Helsinki and in St. Petersburg in 2001. In her post doc, she focused on the networks of personal relationships, family, and kin, after separation. Both studies were published as monographs in Finnish.
Anna-Maija has expertise in qualitative social network analysis and together with colleagues has developed the figurational perspective (also configurational perspective) in studying personal relationships. She is interested in family understandings in different settings and life-stages, in friendship, family trajectories, marriage and weddings, and paths to parenthood. Her recent works focus on the families of new-borns (in Helsinki) whose mother was not in a hetero marriage at the time of the birth. NETREP is her recent research project that focuses on young adults' intimate futures in Finland, Portugal and Scotland in the context of global crises.
Anna-Maija is a long-time board member of the European Sociological Association's Research Network on Families and Intimate Lives (ESA RN13) and was elected as the chair of recently funded multi-disciplinary association, the Finnish Society for Research on Families and Personal Relationships (PELS).