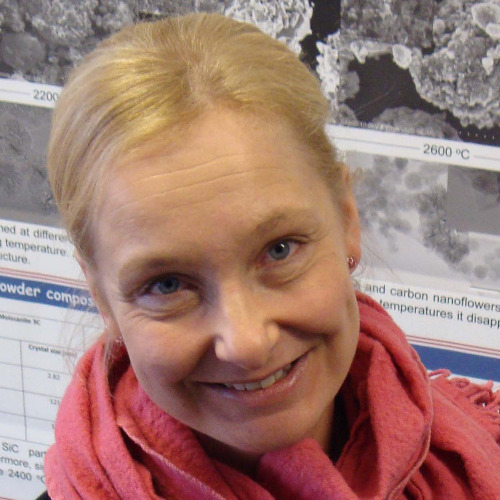 ANNA LäHDE
Academy Research Fellow
Associate Professor (tenure) in Aerosol Technology
Academy of Finland Research Fellow
I have studied the gas phase synthesis of the materials since 1999. Currently I am holding the Academy of Finland Research Fellow position. My studies have mainly focused on the formation, preparation and characterization of the nano- and microparticles, and the toxicological effects of the particles. The main synthesis methods applied in the studies include aerosol processes such as spray pyrolysis, physical vapor deposition, chemical vapor synthesis and induction annealing. In my recent studies, I have focused on the synthesis of novel materials including carbon structures and graphene, superparamagnetic particles (e.g. iron and iron oxides) and catalytic materials (Au, Co) using aerosol processes and induction annealing. The application studies of the materials include energy storage and water treatment.
Contact info
Organization
Department of Environmental and Biological Sciences, Fine Particle and Aerosol Technology Laboratory (FINE)
Email
anna.lahde@uef.fi
Phone
+358 40 355 3805
Keywords
Teaching Activities
Laboratory courses and lectures related to the aerosol technology, measurements and material characterization. Supervision of master's and doctoral students.
Research groups and research projects
The most recent and ongoing projects: Academy of Finland: MOFs catalyzed direct gas-phase reactions for the conversion of C1 compounds (grant 329563), Academy of Finland Research Fellow: Induction synthesis of functionalized carbon nanostructures from biomasses and application studies (grant 308062). ASLA Fulbright Senior Scholar 2017, Lawrence Berkeley National Laboratory, USA: Aerosol synthesis, characterization and optimization of lithium-manganese-rich layered structures for electrochemical applications Tekes EAKR - Piloting Nanoflower Graphene.
RESEARCH GROUPS - UEF
Publications