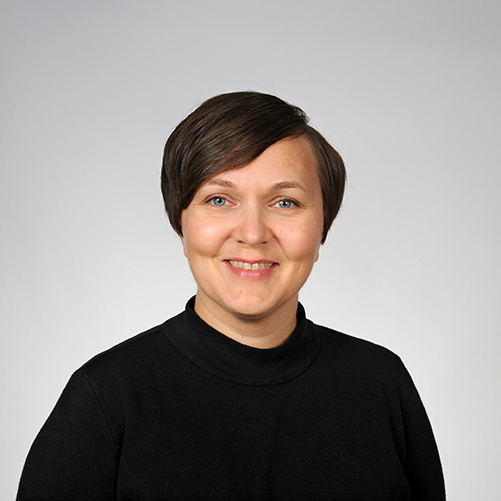 Anna Mustonen
Doctoral Researcher
Doctoral researcher in environmental policy, M.Soc.Sc.
Department of Geographical and Historical Studies, Faculty of Social Sciences and Business Studies
anna.mustonen@uef.fi | +358 50 410 8289
Anna Mustonen is doing her PhD about regional land-use planning in the context of global environmental policy. PhD research is focused on decision-making processes, discourses, dependencies and participation related to environmental policy.
Teacher on the courses Introduction to sustainable future studies Part A and B (in Finnish) and on Sustainable.now course (in English).
Project manager in the Finnish Cultural Foundation funded Argumenta-project "The marginals of sustainability transformation" (Kestävyysmurroksen marginaalit).
Policy Brief 2023: Globally Responsible, Locally Responsive

Mustalahti, Irmeli; Erkkilä, Antti; Tokola, Nina; Laako, Hanna; Dobrynin, Denis; Mustonen, Anna; Herdieckerhoff, Ida; Pekkonen, Minna; Weckroth, Mikko; Ramdani, Rijal; Purnomo, Eko Priyo; Lwoga, Edda Tandi; Tumaini, Ubaldus J; Maro, Aristarik H; Ngaka, Willy; Greenwood, Stephen; McLain, Rebecca; Klenk, Nicole; Stratton, Noelle Gadfly; Agustiyara. 2023. . . Itä-Suomen yliopisto

Politiikkasuositus 2023: Globaalisti vastuullista, paikallisesti vuorovaikutteista

Mustalahti, Irmeli; Erkkilä, Antti; Tokola, Nina; Laako, Hanna; Dobrynin, Denis; Mustonen, Anna; Herdieckerhoff, Ida; Pekkonen, Minna; Weckroth, Mikko; Ramdani, Rijal; Purnomo, Eko Priyo; Lwoga, Edda Tandi; Tumaini, Ubaldus J; Maro, Aristarik H; Ngaka, Willy; Greenwood, Stephen; McLain, Rebecca; Klenk, Nicole; Stratton, Noelle Gadfly; Agustiyara. 2023. . . Itä-Suomen yliopisto