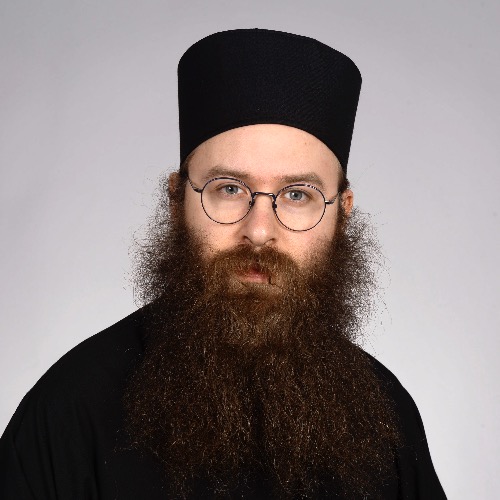 DAMASKINOS OLKINUORA
University Lecturer
My tasks include teaching both undergraduate and graduate courses and conducting research.
During my academic career, I have studied music, Classics and theology. Accordingly, my research concentrates mainly on Middle Byzantine patristic material, especially liturgical texts (sermons and hymnography) and the context of their performance in worship. I am also interested in the theology of friendship and in the use of new research methodologies, such as performance theory, in patristic studies. I also produce translations of source texts, primarily from Greek to Finnish.

- Matrication Examination, 2004 (Ressu Upper Secondary School, Helsinki)
- Diploma of Byzantine Music, Central Conservatory of Thessaloniki (Greece), 2008
- Master of Theology, University of Joensuu (Finland), 2009 (major: Orthodox Church Music)
- Master of Music, Sibelius Academy (Helsinki, Finland), 2012 (major: Music Education)
- Bachelor of Arts, Metropolia University of Applied Science (Helsinki, Finland), 2013 (major: Early Music)
- Doctor of Theology, University of Eastern Finland (Joensuu, Finland), 2015 (major: Systematic Theology and Patristics)
- Master of Arts, University of Helsinki (Finland), 2017 (major: Greek language and literature)
Contact info
Organization
School of Theology, Orthodox Theology
Email
damaskinos.olkinuora@uef.fi
Phone
+358 50 572 5530
Teaching Activities
I have taught Systematic Theology and Patristics, Orthodox Church Music (Byzantine Chant) and Liturgical Greek at the School of Theology of the University of Eastern Finland as a part-time teacher since 2012 and full-time teacher since 2015. Before this I have acted as the teacher of Church Music at the Orthodox Seminary in Joensuu, Finland (2015).
Societal Activities
I am the chairman of the Finnish Society for Byzantine Music and the vice-chairman of the International Society for Orthodox Church Music. I am also a member of the Society for Oriental Liturgy.
Research groups and research projects
Since 2018 I have been a part of the Centre for Advanced Studies "Beyond Canon" at the University of Regensburg. During the academic year 2019-2020 I work in the project full-time.
Publications