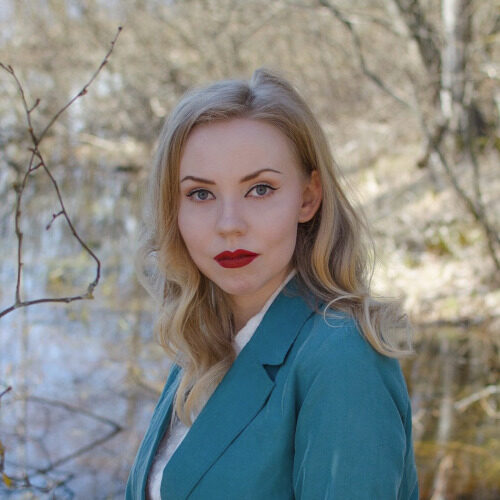 IRENE TAIPALE
Early Stage Researcher
I am a two-time Master of Arts (English 2020; Literature 2021) and am working on my doctoral dissertation in the field of English. I currently work as an early-stage researcher, and I have worked as a research assistant and part-time teacher at the University of Eastern Finland before.

My doctoral research examines individual lingua franca English speakers' sensitivity to Americanization via a digital humanities approach. My viewpoint is sociolinguistic: I inspect how network properties and patterns of linguistic variation and diffusion of change intersect in the online repertoires of individuals.

I have also written theater reviews for a local newspaper for several years.
Contact info
Organization
School of Humanities, Foreign Languages and Translation Studies
Email
irene.taipale@uef.fi
Phone
+358 50 470 6083
Teaching Activities
I teach the advanced level English course on sociolinguistics. International Master's students in linguistics are also very welcome to join in!
Links
Publications