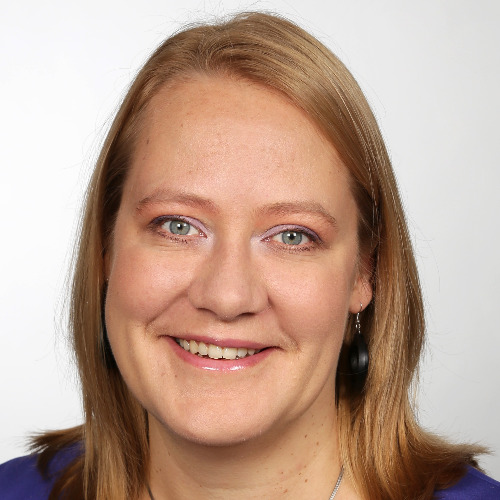 Katja Weckström
Professor
(Lindroos)
Professor of commercial law
Faculty of Social Sciences and Business Studies, Law School
katja.weckstrom@uef.fi | +358 50 529 3839
My research focuses on emerging markets and the evolving regulatory framework for commerce. I concentrate on the role of law and trade in shaping the global economy, which directly impacts national and regional economies. My research targets regulation that may enable growth and remove barriers to trade and commercial development. Global transactions impact the regulator's ability to control actors and digital content as well as reducing risks and preventing harm to consumers. Hybrid governance models and institutions are necessary to govern international distribution chains to detect fraudulent activity and promote innovative entrepreneurship.
Technological development surpasses regulation that is mainly geared towards real world commerce. Digitalization does not replace, but transforms international chains of commerce and creates opportunities for new business innovations. Trade in physical goods remains relevant, yet now trade revolves around digital content and the service economy. My research focuses on grey areas or gaps in commercial regulation. Thematically I focus on the areas of internet, IPRs and food law.
The focus on IPRs relates to policing criminal activity and utilizing protection schemes to further entrepreneurship, especially protecting innovative SMEs in global markets and developing countries and capitalizing on the potential in food innovation to enhance food security and sustainable business models in food development.
Teaching Activities
MDP Seminar in Commercial Law, Courses: IP Law (in Finnish), Law & Internet, Comparative Law, Trade Development and Innovation, Advanced Trademark Law, UEF Summer School: Food Law & Policy
Societal Activities
Futures Research Network Academy, Board Member IPR University Center, Board Member China Law Center, Board Member NIR- Nordic IP Journal, Editor Finland Retfaerd- Nordic Journal of Law and Justice, Editorial Board Finland Oikeustiede-Iurisprudentia, Editorial Board
Research groups and research projects
Research Lead: UEF Commercial and Trade Law Group Principal Investigator: FORK- Fraud-Free Food and Regulatory Know-How, Suomen Akatemia 2019-2023 How can consumers be sure that they eat what they think they eat? The FORK project responds to the trends of power consumerism, personalized nutrition services and digitalization of food commerce by developing better regulation for a modified food chain. International partner: Fighting Food Frauds regarding Foods with Intentionally Added Pharmaceutical Products, Chinese State Administration for Market Regulation, 2019-2022 The FFF-project aims to identify patterns of food fraud and seek solutions by examining experiences of other jurisdictions. Economically motivated food adulteration adding pharmaceuticals in foods as Chinese traditional medicine is a growing issue in food manufacturing largely contributing to food safety problems in China. Book project: K Lindroos, L Montagnani and K Klafkowska Wasniowska: Freedom and Responsibility of Online Platforms, Edward Elgar Publishing, 2019-2021.European values include upholding free movement in the single market, while ensuring responsibility and accountability in the digital single market. All regulators face the same dilemma: how to strike a balance between these values structuring the role of platforms in preserving fundamental values. Book project: K Lindroos, L Tammenlehto: Moderni immateriaalioikeus ja alustatalouden innovaatiot, Talentum 2019-2020.