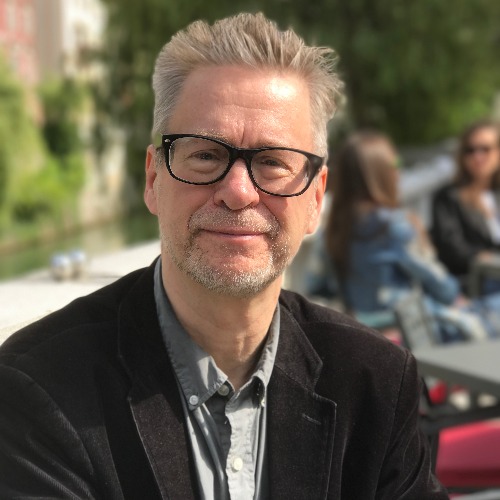 PERTTI ANTTONEN
Professor, Emeritus
My main interests in research and teaching include folklore and nationalism and the politics of history, heritage and tradition, on the one hand, and ethnopoetics, the textual representation of orality, and the rites of passage theory, on the other.

My major publication is Tradition Through Modernity: Postmodernism and the Nation-State in Folklore Scholarship (Helsinki, Finnish Literature Society, 2005), which was published in Greek translation in 2018. A translation into Chinese is in preparation.
Contact info
Organization
Philosophical Faculty, School of Humanities
Email
pertti.anttonen@uef.fi
Phone
-
Teaching Activities
Courses and book exams on the basic level in Cultural Studies, a course for international students on Finnish folk culture and its contemporary meanings, Basic course in Folklore Studies as well as one course on the intermediary/advanced level in Folklore Studies, joint advanced level seminar in Cultural Studies and Folklore Studies, and advanced level book exam in Cultural Studies. Supervision of Master's theses and doctoral dissertations.
Societal Activities
Member of the Organizing Committee of the 15th Congress of the SIEF, International Society for
Ethnology and Folklore, held as an online event at the University of Helsinki on June 19 through 24, 2021; Convener of the international discussion event "Towards New Forms of Engagement – Celebrating 100 Years of Finnish Ethnology" as part of the congress, held online on June 20, 2021.
Member of the Executive Board of SIEF (Sociétè Internationale d'Ethnologie et de Folklore), for the period 2013-2017.
Member of the Evaluation Panel 23 (History, archaeology and cultural studies) of the Publication Forum (JUFO), operating under the auspices of the Federation of Finnish Learned Societies (TSV), for the period 2018-2021.
Member of a number of Editorial Boards in scholarly publications.
Research groups and research projects
Chairperson of the organization committee for the 10th Folklore Fellows' Summer School, operating under the auspices of the Finnish Academy of Science and Letters. The summer school will take place online at the University of Eastern Finland on June 7 through 18, 2021.  The theme of the event is Violence of Traditions and Traditions of Violence.
Publications