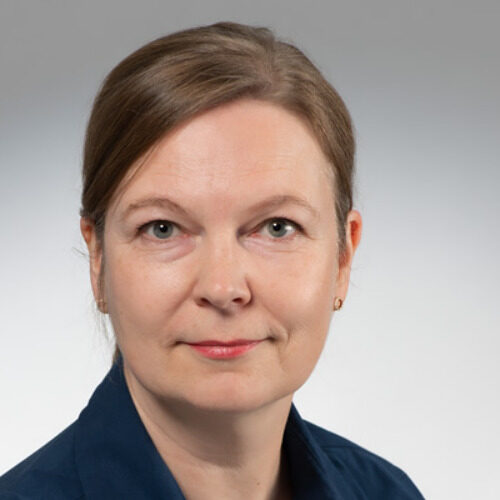 SANNA AALTONEN
University Lecturer
University Lecturer in Sociology
My background is in sociology and I hold a PhD degree and an Honorary Title of Docent (Adjunct Professor) at the University of Helsinki. Prior to joining UEF in 2018 I worked as a Senior Researcher at the Youth Research Society and as a Postdoctoral Researcher at the University of Helsinki. Most of my research focuses on young people and young adults, with a particular interest in wellbeing, youth transitions and young adults in the margins of education or employment (see also the list below of my earlier research projects).

Currently I am interested in paper mill workers and their societal position, intersections between language and social class, and young adults in mental health services.

I can offer supervision for doctoral students in the areas of my expertise.
Contact info
Organization
Department of Social Sciences, Sociology
Email
sanna.aaltonen@uef.fi
Phone
+358 50 471 1944
Keywords
Teaching Activities
I'll be on sabbatical during the autumn term 2022 but in spring 2023 I'll teach either alone or together with my colleagues on the following courses
5511605 Introduction to Project Management (5 cp)
5524108 Perspectives on Human Being and Wellbeing (5 cp)
5524003 Qualitative Methods in Social Sciences (2 cp)
5511608 Sociological Youth Studies (5 cp)
Societal Activities
Vice chair of the Westermarck Society (Finnish Sociological Association)
Associate editor: Journal of Youth Studies, https://www.tandfonline.com/loi/cjys20
Member of the editorial board: Journal of Applied Youth Studies, https://www.springer.com/journal/43151
Member of the steering group of the project 'Mental health services of NEETs' (THL)
Research groups and research projects
Earlier research projects:
2021-2022 – Student life during COVID-19
2020-2022 – BIBU – Tackling biases and bubbles in participation (funded by the Strategic Research Council of the Academy of Finland)
2016-2019 – PROMEQ – Inclusive Promotion of Health and Wellbeing (funded by the Strategic Research Council of the Academy of Finland)
2015-2017 – AJOLÄHTÖ – You Can Never Go Home Again: young adults in transforming labour market (funded by Kone Foundation)
2014-2015 – Young people in Service System (funded by the Ministry of Culture and Education)
2011-2013 – Cross-generational Relationships and Youth Transitions to Adulthood (funded by Youth Research Society)
2008-2010 – Feasible Futures? Transitions of Socioeconomically Disadvantaged Young People (funded by Academy of Finland)
2003-2007 – Agency and power in the lives of young people: borders and possibilities (funded by University of Helsinki)
1999-2006 – Girls, boys and sex-based harassment (several funders)
Links
Publications