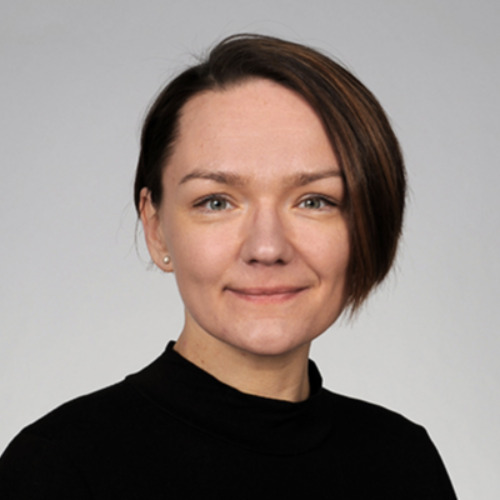 SEITA ROMPPANEN
University Lecturer
Dr., Senior Lecturer, International Environmental Law

MECES RC, Vice Director

Senior Researcher (Finnish Environment Institute)
Dr. Seita Romppanen is a Senior Lecturer in International Environmental Law at the UEF Center for Climate Change, Energy and Environmental Law (CCEEL).

In her academic research, Dr. Romppanen has published on several topics relating to international and EU environmental law, especially in relation to climate law (i.e. LULUCF, effort sharing and renewable energy, circular (bio)economy and Arctic climate change). Dr. Romppanen also actively participates in CCEEL research projects with external project funding.  She participates to the development of UEF's strategic research as the vice director of one of UEF RC's (MECES, Minerals, Energy, and Circular Economy in Sustainability Transitions).

Her teaching activities focus on EU environmental law, international environmental law and international forest law. She supervises both PhD projects as well as Master's theses. Dr. Romppanen has a long experience of developing and running international Master's programmes in law. She also has a extensive experience of collaborating with the Finnish ministries and UN Environment Programme as she coordinated the UEF-UNEP Course on Multilateral Environmental Agreements for several years. In addition, she holds external expert positions for example at the EU Action on Black Carbon (Arctic Council) as well as she works as a consultant in the field of environmental law.
Contact info
Organization
Faculty of Social Sciences and Business Studies, Law School
Email
seita.romppanen@uef.fi
Phone
+358 50 442 3430
Keywords
Teaching Activities
EU environmental law, environmental law
Research groups and research projects
Leaving No One Lost in Transition: Citizens and the Legitimacy of Finland's Transition to a Carbon Neutral Welfare State (2035Legitimacy), 2020-2026 Climate impacts and environmental permitting (ILU), Government's analysis, assessment and research activities, 2020-2021 Circular Economy Catalysts: From Innovation to Business Ecosystems (CICAT2025), 2018-2023 Novel soil management practices – key for sustainable bioeconomy and climate change mitigation (SOMPA), Academy of Finland, Strategic Research Council, 2017-2022
Research groups
Publications