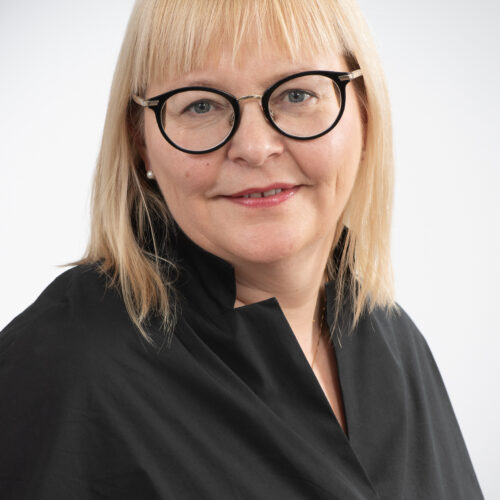 HANNA LEHTIMäKI
Professori
Johtamisen professori, Innovaatiojohtaminen
Tutkin kiertotaloutta systeemisenä innovaationa, joka tukee yhteiskunnan ja liiketoiminnan kestävyyssiirtymää. Tutkimusryhmäni kanssa tarkastelemme ja kehitämme tapoja, joilla liiketoiminta voi yhdistää taloudellisen, sosiaalisen ja ympäristökestävyyden paikallisissa, kansallisissa ja kansainvälisissä arvoa luovissa ekosysteemeissä. Tutkimme kestävää johtajuutta ja strategista johtamista ihmiset huomioivan ja arvostavan innovaation tulokulmista käsin. Johdan suomalais-intialaista tutkimuskonsortiota, joka tarkastelee mikromuoveihin liittyvää kestävää innovointia globaalissa pohjoisessa ja etelässä. Kaksi muuta käynnissä olevaa tutkimusprojektia käsittelevät kiertotalouden toimeenpanon vauhdittamista yhteiskunnassa ja sähköiseen liikkumiseen tarvittavien kriittisten materiaalien kiertotaloutta.
Yhteystiedot
Organisaatio
Yhteiskuntatieteiden ja kauppatieteiden tiedekunta, Kauppatieteiden laitos
Sähköposti
hanna.lehtimaki@uef.fi
Puhelin
050 573 2742
Avainsanat
Opetustehtävät
Innovaatiokulttuurit
Innovaatiojohtamisen tutkimus
Corporate Governance and Social Responsibility
Pro gradu tutkielmaohjaus
Väitöskirjaohjaus
Post Doc -ohjaus
Yhteiskunnalliset tehtävät
Hallituksen jäsen, LähiTapiola Pirkanmaa, (2014-2022)
Hallituksen jäsen, Varala Urheiluopisto, (2011-2019)
Ohjelmakoordinaattori, Uudistuva liiketoiminta ja johtaminen -ohjelma -LIITO, Tekes, tehtävänä tutkijoiden ja yritysten välisen yhteistyön kehittäminen (2007–2011)
Tutkimusryhmät ja -projektit
Tutkimusryhmät:
Varajohtaja, UEF Tutkimusyhteisö, Kestävä Resurssiyhteiskunta (RESOURCE)
Johtaja, UEF Kestävän kiertotalouden tutkimuskeskus, RESOURCE/Kauppatieteiden laitos
Johtava professori, UEF Kestävä innovointi tutkimusryhmä, Kauppatieteiden laitos, Innovaatiojohtamisen oppiaine
Tutkimusprojektit:  
PI, "Kiertotalouden ratkaisut mikromuoville: Intialais-suomalainen tieteellinen yhteistyö innovaation edistämiseksi", UEF (Kauppatieteiden laitos ja Ympäristö ja biotieteiden laitos), IIT Delhi (Centre for Rural Development and Technology), Rahoitus: Finland's Minsitry of Education and Culture,  1.1.2022-31.12.2024.
Työpaketin johtaja, "Tulevaisuuden sähköisen liikkuvuuden kriittisten materiaalien monitasoinen hallinta" (GOVERMAT), konsortion jäsenet: VTT, UEF (Ympäristöpolitiikka ja Kauppatieteet), Aalto yliopisto, Oulun yliopisto, rahoitus: Suomen Akatemia, 1.1.2022-31.12.2025.
Konsortion VaraPI, UEF osahankejohtaja, "Kiertotalouden katalyytit: Innovaatioekosysteemeistä liiketoimintaekosysteemeihin", konsortion jäsenet: Tampereen yliopisto, UEF (Kauppatieteet ja Oikeustieteet), Jyväskylän yliopisto, Turun yliopisto, Turun Ammattikorkeakoulu, rahoittaja: Strateginen tutkimusneuvosto, Suomen Akatemia (1.1.2019-31.12.2023)
Osahankkeen johtaja, "Good(s) for Health: Personalized Health Services and Flexible Appropriation of Bioinformation", (GOHE), UEF (Sosiologia ja Kauppatieteet), rahoittaja: Suomen Akatemia, (1.1.2016-31.12.2019)
Fulbright Vanhempi tutkija, George Mason University, USA, rahoittaja: Fulbright (1.2.-30.7.2014)
Johtaja, Innovaatioempatia, UEF (Business School), Rahoittaja: Tekes, (1.11.2012-31.09.2014 )
Tutkimusryhmät - UEF
PROJEKTIT - UEF
Linkit
Julkaisut