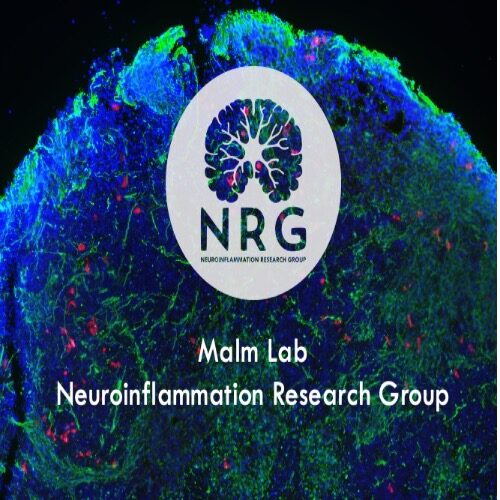 Neuroinflammation research group
Acute and slowly degenerative diseases, such as stroke, Alzheimer's disease (AD) and Parkinson's disease are all without a cure and although etiologically very distinct, they share common pathological hallmarks. One of the main shared features of these diseases is neuroinflammation geared by activated glia. Instead of supporting neuronal connectivity as they do in the healthy brain, glial cells get activated, secrete neurotoxic molecules and contribute to neuronal malfunctions.
Traditionally cytokines and chemokines secreted by cells taking part on neuroinflammation have been thought to underlie the intercellular communication. We are now focusing on novel determinants of this communication, extracellular vesicles (EVs). EVs are small lipid-bilayer microvesicles secreted out of the cells and form a natural communication route between diverse cell types. EVs contain proteins, metabolites and nucleic acids capable of influencing the function of the recipient cells. EVs appear to play a major role not only in disease development but they also represent potentially novel avenues for biomarkers and therapy.
In depth understanding of glial functions, especially microglia and astrocytes and the interplay between peripheral inflammation and neuroinflammation is the key for development of therapeutics aimed at modulating inflammation for CNS benefit.
We believe that proper engagement of beneficial microglial functions offers means to combat neurodegenerative diseases. Our research aims at finding not only disease specific but also common mechanism of neuroinflammation and how these can be taken advantage to modulate neuroinflammation for CNS benefit.