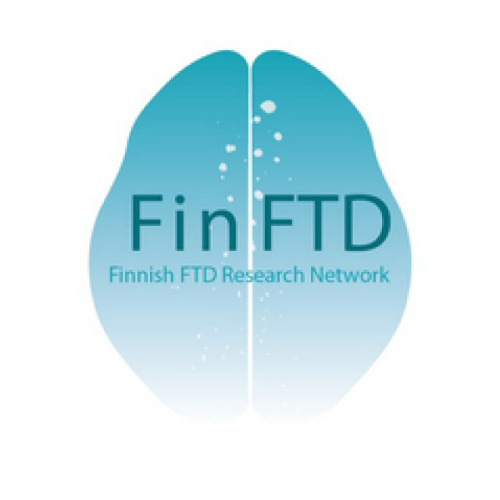 Otsalohkodementiatutkimuksen verkosto (FinFTD)
01.05.2016 -
The Finnish FTD Research Network (FinFTD) -tutkimusverkosto edistää yhteistyötä ja verkottumista otsalohkodementian ja muiden otsa-ohimolohkorappeumien tutkijoiden välillä.

Seuraa ajankohtaisia uutisiamme Twitterissä @FinFtd.
Organisaatio
Kliininen lääketieteen yksikkö, Lääketieteen laitos, Terveystieteiden tiedekunta
A.I. Virtanen -instituutti, Terveystieteiden tiedekunta
The Finnish FTD Research Network (FinFTD) on otsa-ohimolohkorappeumista, kuten otsalohkodementiasta, ja niihin liittyvistä muista, erityisesti varhain puhkeavista muistisairauksista kiinnostuneiden tutkijoiden, tutkimusryhmien ja terveydenhuollon ammattilaisten tutkimusverkosto.
FinFTD-verkoston tavoitteena on edesauttaa näiden sairauksien parissa työskentelevien verkottumista ja yhteistyötä Suomessa ja kansainvälisesti. Verkoston jäsenien erityiskiinnostuksen kohteita ovat otsa-ohimolohkorappeumien genetiikka, kliiniset piirteet, biomarkkerit ja tautimekanismit.
FinFTD-verkosto järjesti 13.9.2019 Kuopiossa kansainvälisen 2nd FinFTD -symposiumin, joka oli suunnattu alan tutkijoille sekä potilaiden parissa työskenteleville terveydenhuollon ammattilaisille. Lue tapahtumasta lisää.
FinFTD on palkittu Itä-Suomen yliopiston terveystieteiden tiedekunnan "Vuoden viestijä 2019" -palkinnolla.
FinFTD:n jäsenet ovat osa Itä-Suomen yliopiston Neurotieteiden tutkimusyhteisöä sekä EU JPND-rahoitteista SynaDeg-projektia. Lue lisää.
FinFTD on aktiivisesti mukana myös 23.-25.8.2022 Kuopiossa järjestettävässä yhdeksännessä Kuopio Alzheimer Symposiumissa. FinFTD isännöi symposiumissa myös FinFTD-satelliittikokousta. Lue lisää FinFTD-satelliitista täältä.
Avainsanat
Ajanjakso
01.05.2016 -
Ryhmän jäsenet - UEF
Muut ryhmän jäsenet
Anne M. Remes

anne.remes@helsinki.fi

Johanna Krüger

johanna.kruger@oulu.fi
Yhteistyö UEF:n tutkimusryhmien kanssa
Linkit