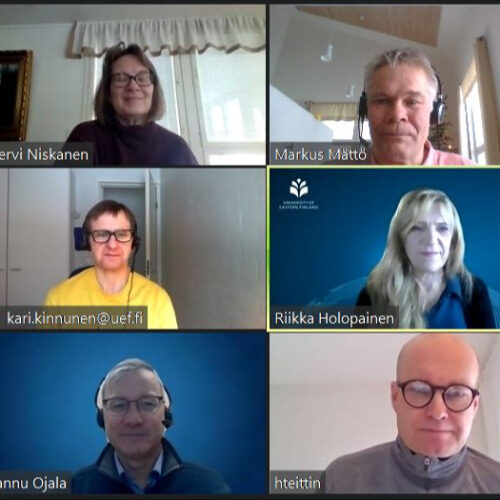 Accounting and Finance
Research group
We are active in domestic and international research networks and publish our research in international and domestic scientific journals. Our dissertations consist of published essays. Our research group is involved in several of the university's strategic research communities. The members of our research group are also active social influencers and participate in national policy-making boards.
Finance
Our research in finance is related to corporate finance and financial markets. In corporate finance, we focus mainly on issues related to SME finance. In financial market research, we look at market efficiency and financial institutions. The themes covered in our research are e.g.
Corporate governance (board, ownership structure, audit)
Working capital management
Availability of funding and funding terms
International corporate finance
Artificial Intelligence and access to finance
Financial accounting and auditing
In Financial accounting, we focus on earnings management, international reporting standards (IFRS), and tax reporting. In auditing, our research is mainly related to audit demand and the consequences of auditor choice. The themes covered in our research are e.g.
The connection between earnings management and corporate governance
The link between earnings management, dividend distribution and taxation
Cost/benefit – perspective on IFRS standards
Audit quality, demand for voluntary auditing (composition of board, ownership, and auditor gender).
The connection between auditing, financial reporting, and tax reporting
Key audit matters
Current status and regulation of municipal auditing
Management accounting
Research in management accounting is related to the topics of the UEF Research Communities, e.g., in health care and social services and circular economy. Methodologically, we apply both quantitative and qualitative research methods. Our key areas of research are, e.g., management accounting practices and change; performance measurement and profitability; municipal survey and accounting information systems. Our practical research topics include:
The role of performance measures in management control
Municipal reporting, in particular, evaluation reports
Health care entrepreneurship, profitability, and business ethics
Accounting information systems and decision making
In addition to the above, we conduct research in higher education in accounting and finance.
Cooperation
Keywords