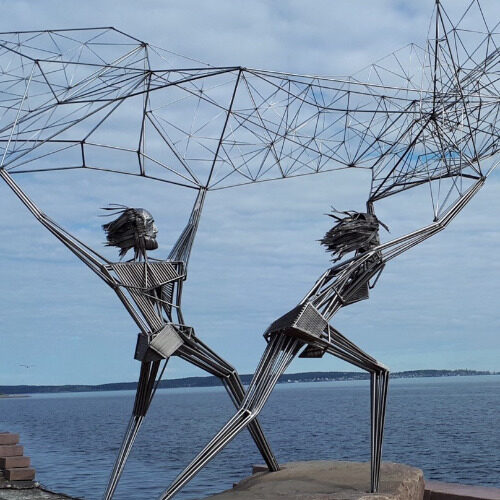 Actors' Karelias: 30 Years of Cross-Border Interaction in North Karelia
Project
Karelian Institute, Faculty of Social Sciences and Business Studies
This project focuses on the interaction between North Karelia and Russia during the last thirty years from the 1990s to the 2020s. How the interaction has influenced North Karelia and changed during the thirty years?

The project is funded by the Karjalaisen Kulttuurin Edistämissäätiö (Foundation for Fostering Karelian Culture).

The PI of the project is Research Manager Joni Virkkunen.
The collapse of the Soviet Union, the birth of the new Russia and its opening borders and economy brought a new era to North Karelia and the people of it. The eastern border and Russia became part of the regional internationalization strategy. We examine this by asking:
What has the interaction been like across the eastern border from the 1990s?
How do different actors and border crossers see the importance of cooperation across the eastern border for the region's development, identity and internationalization?
The aim of the project is to produce oral history and to publish a popular history book and scientific articles related to cross-border cooperation in North Karelia during the last more than 30 years.
Keywords