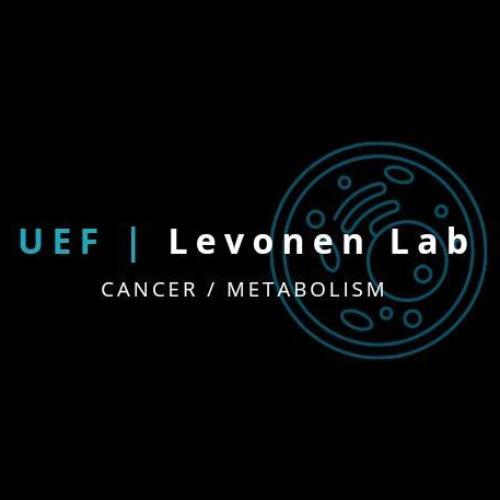 Leaders
Group description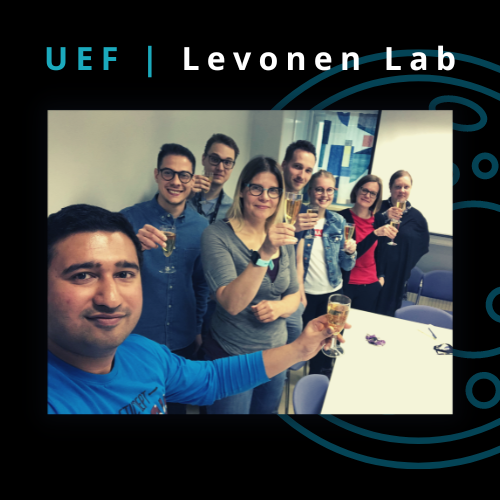 Levonen Lab focuses on two major research topics: cancer and metabolic diseases.
Our cancer research investigates the dichotomous role of the Nrf2 transcription factor in cancer, with special interest in lung cancer research. In addition, we study the role of metabolic control by Nrf2. Professor Anna-Liisa Levonen is the coordinator of EDCMET, a project funded by the European Union. In the project, we study the metabolic adverse effects caused by environmental toxicants and develop novel methods for studying these effects.
News
Our new article is out!

A review article in Redox Biology: The KEAP1-NRF2 pathway: Targets for therapy and role in cancer. Go give it a read!

Our new article is out!
Projects
Redox Signaling

Reactive oxygen and nitrogen species (ROS and RNS) and products from their reactions with cellular macromolecules play a significant role in the development of cancer and cardiometabolic diseases. Cells have developed intricate mechanisms by which they respond to ROS and RNS, thereby balancing their effects in cells and tissues. The protective effects are mediated by transcriptional responses to restore cellular homeostasis. The key mediator of cellular protection against ROS and RNS is transcription factor Nrf2, which regulates the expression of numerous protective genes.

Traditionally, Nrf2 has been considered to be beneficial and to protect against many diseases, which has motivated the development of Nrf2 activating drugs for e.g. alleviating neurodegenerative diseases and cancer chemoprevention. However, the levels of Nrf2 are often elevated in cancer increasing cell survival and causing resistance to chemotherapy. The role of Nrf2 in cardiovascular diseases is also controversial, as Nrf2 has been shown to have protective effects in the vasculature, whereas it may have unfavorable systemic metabolic effects that may counteract its local beneficial effects.

Major research topics

Cancer:

The dichotomous role of Nrf2 in cancer, focusing on lung cancer in particular
Identification of the role of Nrf2 in endothelial cell biology

Metabolism:

Metabolic control by Nrf2
The role of Nrf2 in metabolic syndrome and non-alcoholic fatty liver disease

Research methods

State-of-the-art biochemical, molecular and cell biological techniques, including Next Generation Sequencing techniques, cloning and vector development, RNA-interference techniques and microRNA techniques, Agilent Seahorse XFCell Mito Stress Test, proteomics by MS, mouse models, imaging techniques (MRI, ultrasound), small surgery, Isolation of primary cells and histopathology.

Metabolic diseases encompass a range of conditions that disrupt the normal metabolism of the human body. These include obesity, type 2 diabetes, cardiovascular diseases, and fatty liver. Metabolic diseases pose a significant challenge to global health, with increased prevalence worldwide.

In Levonen Lab, we strive to understand the underlying mechanisms that contribute to the development and progression of metabolic diseases, and shed light on the effects on environmental toxicants that disrupt metabolic health.

EDCMET (Horizon 2020)

Metabolic effects of Endocrine Disrupting Chemicals: novel testing METhods and adverse outcome pathways (EDCMET), is a European Union Horizon 2020 funded project coordinated by Professor Anna-Liisa Levonen.

EDCMET connects experts in various research fields, including systems toxicologists and experimental biologists with a thorough understanding of the molecular mechanisms of metabolic disease and comprehensive in vitro and in vivo methodological skills and ultimately, epidemiologists linking environmental exposure to adverse metabolic outcomes. Together we aim to develop novel validated test methods and models to assess the metabolic effects of endocrine disruptors and to identify molecular initiating events linked to adverse outcomes.

The Levonen Lab works in the very interesting field of improving in vitro and in vivo test methods for the research of endocrine disruptors with metabolic adverse effects.

You can find more information about the project at EDCMET website and from UEF Connect (EDCMET).

Funding sources

The Levonen Lab receives funding from the Academy of Finland, Finnish Cancer Foundation, Sigrid Juselius Foundation, European Union (EDCMET)

Collaborations

Dr. Bruce A. Freeman, University of Pittsburgh, USA, Dr. Franscisco Schopfer, University of Helsinki. Dr. Masayuki Yamamoto, Tohoku School of Medicine, Sendai, Japan, Dr. Eija Pirinen, University of Helsinki, Dr. Emmy Verschuren, University of Helsinki, Dr. Markku Varjosalo, University of Helsinki, Dr. Ville Hietakangas, University of Helsinki, Dr. Jorma Palvimo, University of Eastern Finland, Dr. Jari Koistinaho, University of Eastern Finland, Dr. Kai Kaarniranta, University of Eastern Finland.
Keywords