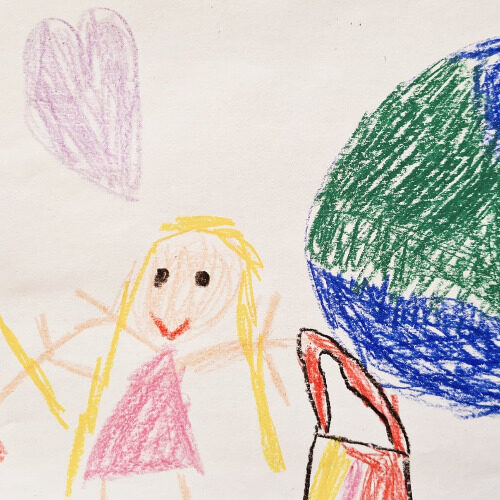 Background
The contemporary phenomena of transnational interaction and mobility generate new social relations and pose challenges for child protection. The number of transnational child welfare cases handled by Nordic social workers and other authorities has increased in recent years. However, social services such as child protection are traditionally understood and institutionally organized in territorial terms. When mobility involves abusive situations abroad, few services or legal and bureaucratic means for intervention are available to help the children, and may not be suitable for the diverse forms of harmful situations.
Transnational family relations and social spheres provide various strengths and sources of identity and belonging, but the transnational element may also contribute to power imbalances within families, adding to the hardships of the less powerful family members. In principle, parents and other guardians of the child are obligated to act in the best interests of the child. In practice, however, the authority of parents to decide about their child's travelling, stays abroad or even moving abroad is almost unlimited. Problematic situations can emerge, for example, in cases of substance abuse when the family is staying abroad, children's or young people's involuntary stays abroad and domestic abuse, forced or child marriage, female genital mutilation, abducting children to avoid intervention by the child welfare authorities or taking children to conflict areas. In addition, transnational child protection also covers out-of-home placements of children in other countries. There is a general tendency towards framing problems related to children staying abroad in scattered and fragmented terms.
The NOS-HS workshops

The workshops bring together researchers, experts, practitioners, non-governmental organizations and activists from a variety of fields.
The third and final workshop will take place on 10 – 11 August 2023, at Lapinlahden Lähde Cultural Center in Helsinki. It is co-organized by the NOS-HS team and the SUOJATIE-consortium.
Please register for this event by the 15th of July 2023 at https://link.webropolsurveys.com/EP/EF6A73F0B8D6FC96
Program
Thursday 10 August 2023
13:00 – 14:45 Session I
13:00            Welcoming words
Organizing Committee
13:15  Keynote: The Utility of the 1996 Hague Convention in Cross-Border Kinship Placements of Children Subject to Care Proceedings (UK)
Onyoja Momoh, Lecturer in Private International Law, University of Aberdeen, UK
14:00  Access to Justice and Child Welfare Abroad: The Case of the Finnish Expat Community in Costa del Sol, Spain          
Sanna Mustasaari, Senior Researcher, UEF Law School, University of Eastern Finland
14:45            Coffee
15:15 – 16.45 Session II: Involuntary Stays Abroad: Government Initiatives in the Nordics
Children and young adults exposed to involuntary stays abroad – new trends and challenges in the Norwegian policy and practice
Hilde Lidén, Research Professor, Institute for Social Research (ISF), Oslo, Norway
TBC
Anja Bredal, Senior Researcher, OsloMet University, Norway
Swedish child protection measures when children are at risk of or have been taken abroad
Hanna Linell, Senior Lecturer, Department of Social Work, Stockholm University, Sweden
Comment from the Danish perspective
Anika Liversage, Senior Researcher, VIVE – the Danish Center for Social Science Research
Comment / Reflection
Fairuz Muthana, PhD Candidate, Gender Studies, Oulu University, Finland
16:45            Break
17:00 – 18:00 Session III: Sending Children Abroad               
Temporary return: Complex Belongings of Transnational Somali Families
Ayan Handulle, Associate Professor at Department of Social Studies, University of Stavanger, Norway
Comment
Mulki Al-Sharmani, Associate Professor of Islamic and Middle Eastern Studies, Faculty of Arts, University of Helsinki, Finland
Comment / Reflection on Dhaqan Celis
Rahma Hersi, PhD Candidate, UEF Law school
Friday 11 August 2023
9:30 – 11:15 Session IV: Transnational Child Protection and Children in Conflict Zones
9:30    Keynote: The role of international monitoring bodies in the protection of children in the conflict zone
Johanna Niemi, Professor, Dean, Faculty of Law, University of Helsinki
10:15  From 'villains to victims': The evolution of child soldiers in policy and law and its significance for children born of war
Lina Stotz, Faculty of Law, Department of Criminology and Sociology of Law, and the Center for Gender Research, University of Oslo, EUROwarchild
Comment / Reflection
Noora Kivioja, PhD Candidate, Faculty of Social Sciences, University of Helsinki
11:15            Break
11:15 – 12:15 Closing Remarks and Panel Discussion
12:15 – 13:30 Lunch
13:30 -15:00                     Planning Session: Publications and Joint Funding Applications
Venue:          Lapinlahden Lähde: The centre for culture and well-being, Lapinlahdenpolku 8, 00180 Helsinki, https://lapinlahdenlahde.fi/en/
Previous workshops
We had our first workshop in Oslo on 20-21 January 2022 and it focused on empirical perspectives to problems that children might face in transnational settings. The goal of this opening workshop of the series was to map the diverse phenomena under the umbrella 'transnational child protection and welfare' and bring together different actors who work in the field.
The second workshop took place on 10 May 2023 at 10-14 CET (11-15 Finnish time) as a hybrid event organised by the Universities of Oulu and Copenhagen.
Organizing committee
Silvia Adamo, Associate Professor, Faculty of Law, University of Copenhagen
Anja Bredal, Senior Researcher, Oslo Metropolitan University
Johanna Hiitola, University Lecturer, Gender Studies, Faculty of Education, University of Oulu
Julia Köhler-Olsen, Associate Professor, Department of Social Work, Oslo Metropolitan University
Sanna Mustasaari, Postdoctoral Researcher, UEF Law School, University of Eastern Finland
Nicole Stybnarova, PhD Fellow, Faculty of Law, University of Helsinki