Skip to content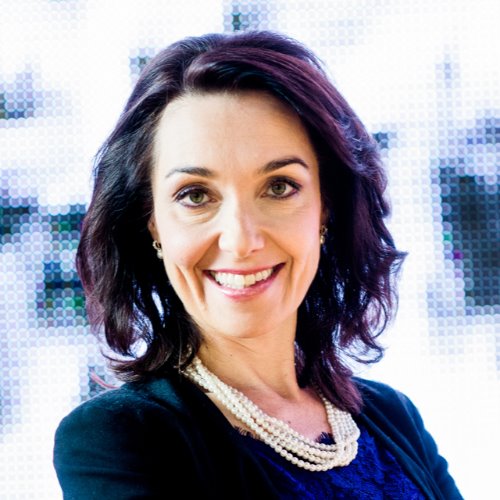 MIIA KIVIPELTO
Professor
Professor in Neurogeriatrics
Professor Miia Kivipelto, MD, PhD, is a specialist geriatrician with a PhD degree in Neurology, and a docent in Neurology and Neuroepidemiology.
She is the Chief Executive Officer of the Nordic Brain Network, a multidisciplinary research team of around 100 researchers and clinical staff based in Finland (University of Eastern Finland, THL), Sweden (Karolinska Institutet), and the United Kingdom (Imperial College London). Prof. Kivipelto is a member of a number of leading global dementia task forces, including the G8 Dementia Summit, OECD Mapping for big data in Alzheimer research, WHO ministerial meeting in Global actions against dementia and WHO dementia risk reduction guidelines working group.
Other appointments:
Professor of Clinical Geriatrics and senior geriatrician; Center for Alzheimer Research Karolinska Institutet; Stockholm, Sweden.
Director for Research & Development of Theme Aging; Karolinska University Hospital; Stockholm, Sweden.
Chair in Neuroepidemiology and Director of the Ageing Epidemiology Research Unit; Imperial College London; London, United Kingdom.
Contact info
Organization
School of Medicine, Institute of Public Health and Clinical Nutrition
Email
miia.kivipelto@ki.se
Phone
-
Keywords
Research groups and research projects
Since 1999, Prof. Kivipelto's translational research focuses on the prevention, early diagnosis and treatment of cognitive impairment, dementia and Alzheimer's disease (AD). Through epidemiological studies, Prof. Kivipelto has identified various lifestyle and vascular risk factors for dementia and interactions with genetic factors. She is the principal investigator of the landmark Finnish Geriatric Intervention Study to Prevent Cognitive Impairment and Disability (FINGER) study, the first large-scale randomised controlled trial showing the efficacy of a multi-domain lifestyle-based intervention in reducing the risk of cognitive impairment among at-risk individuals from the general population. The paradigm shift caused by the FINGER trial indicates that cognitive decline is no longer an inevitable consequence of aging but can be prevented with multidomain interventions. This pragmatic model is now tested and adapted worldwide within the World Wide FINGERS Initiative (alz.org/wwfingers), launched and led by Prof. Kivipelto, and now including more than 25 countries in four continents. World Wide FINGERS is a unique interdisciplinary network applying a novel international approach for resource sharing, data harmonisation, and joint trial planning for the prevention of cognitive impairment/dementia. She is also the founder of the FINGERS Brain Health Institute (www.fbhi.se) established to find novel solutions to promote brain health and prevent cognitive impairment and dementia.
Research groups - UEF
Publications
Files