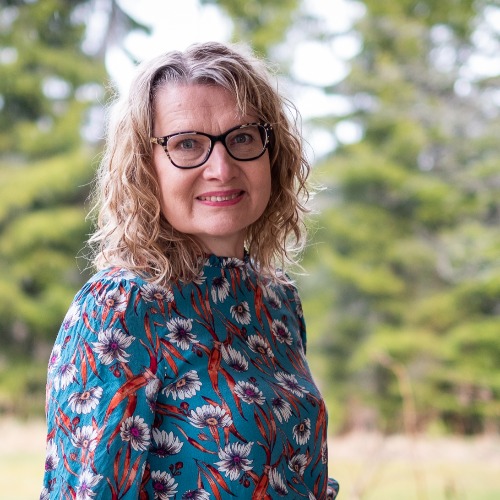 MIRJAMI IKONEN
Senior Lecturer, Human Resource Management and Leadership

Research Manager in the Research Community on Learning in Digitized Society 1.3. 2021-28.2.2023 #UEFDIGS
Research Manager in DigS (Learning in Digitized Society) Research Community and Senior Lecturer at UEF Business School. I am passionate about the processes of trusting in relationships and networks; my current research interests cover various aspects of leadership, organizational processes, e.g., learning and resilience, and ecosystems with a particular interest in process ontological perspective. Before entering academia, I worked as a quality manager in a plastic industry company. My teaching expertise includes human resource management, trust, leadership and managerial work, and qualitative research methods. I am interested in applying novel learning practices based on the pedagogy of inquiry learning. I won the UEF Excellent Teaching Practitioner Award 2018 and the Teaching Award of the Association of Finnish Business Graduates 2019.
Contact info
Organization
Faculty of Social Sciences and Business Studies, Business School
Email
mirjami.ikonen@uef.fi
Phone
+358 50 442 2488
Keywords
Teaching Activities
Basics of Management and Organizations (lito.fi) 2017-2021 Human Resource Management and Leadership 2011-2018-2021 Trust as a resource and skill of Leadership 2016- Strategies for Managing Competitiveness 2020 Supervision of Bachelor's, Master's, and Doctoral Thesis 2010-2021
Societal Activities
Member of Steering group. LITO, Basic Business Studies, the project funded by the Ministry of Education and Culture in Finland 2017-2020.
Research groups and research projects
Learning in Digitized Society Research Community DigS Trust within Organizations Research Group Impact Factor project 2018-2020 Erasmus+ project (Kyungpook National Uni S. Korea) 2015-2017 eLeadership project
RESEARCH GROUPS - UEF
Links
Publications