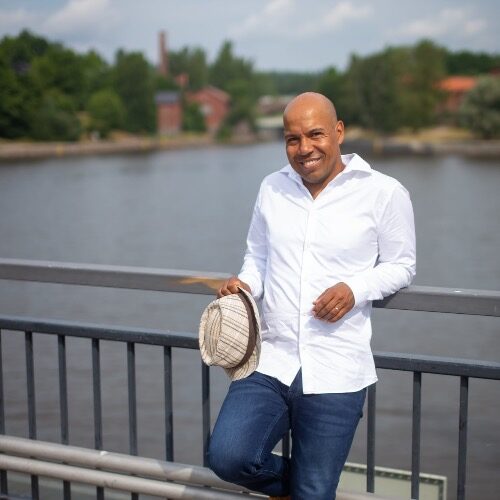 Martin Ubani
Professori
Uskonnonpedagogiikan professori
Teologian osasto
Soveltavan kasvatustieteen ja opettajankoulutuksen osasto
Teologian osasto, Filosofinen tiedekunta
martin.ubani@uef.fi | 050 306 3231
Martin Ubani (FT, TM; 1975, Erlangen, Saksa) on työskennellyt vuodesta 2013 uskonnonpedagogiikan professorina Itä-Suomen yliopistossa. Tätä ennen hän työskenteli Helsingin yliopiston OKL:ssä (2007-2013) ja käytännöllisen teologian osastolla. Ubani väitteli vuonna 2007 akateemisesti lahjakkaiden varhaisnuorten spiritualiteetista ja nimitettiin vuonna 2010 uskontokasvatuksen dosentiksi Helsingin yliopistoon.
Martin Ubanin tutkimusaiheet käsittelevät peruskoulun katsomusopetusta, uskontoa ja monikulttuurisuutta koulussa, opettajankoulutusta sekä spiritualiteettikasvatusta. Viime aikoina hän on keskittynyt uskontoon ja monikulttuurisuuteen koulussa liittyviin kysymyksiin, dialogiin ja yhteisen katsomusopetuksen aihealueeseen sekä uskonnon aineenopettajaksi opiskelevien kompetenssin kehittymiseen koulutuksen aikana. Hän on ollut julkaisemassa ja toimittamassa useita kirjoja, kuten "Peruskoulun uskonnonopetus" (2013), "Akateeminen luokanopettajakoulutus. 30 vuotta teoriaa, käytäntöä ja maistereita" (2010) sekä "Contextualising dialogue, secularisation and pluralism. Religion in Finnish public education" (2019).
Ubani on toiminut erilaisissa tieteellisissä ja koulutuspoliittisissa luottamustehtävissä. Tällä hetkellä hän on mm. jäsenenä Koulutuksen arviointikeskuksen (KARVI) neuvottelukunnassa (2022-2026), Korkeakoulujen arviointijaostossa (2022-2026) sekä katsomusopetuksen uudistamiseen tähtäävässä opetushallituksen asettamassa työryhmässä (2022-2024). Tätä ennen hän on ollut mukana suunnittelemassa perusopetuksen opetussuunnitelman uskonnon osuutta (2014). Vuoden 2023 alusta Ubani toimii "Nordidactica. Journal of Humanities and Social Science Education" tiedelehden toisena päätoimittajana.
Martin Ubani on ollut vuodesta 2016 Van Leer Instituten, Jerusalem, Israel, vieraileva tutkija.