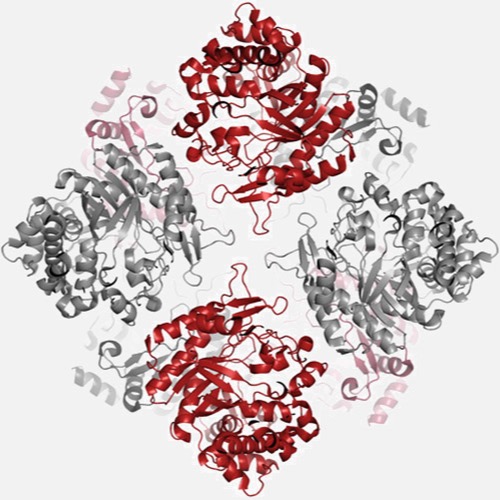 Bioorganic chemistry
Research in the interface between organic and biological chemistry. Protein structure & function, biorefining and bioanalytical chemistry.
The research within the bioorganic chemistry research group concentrates on three main themes: 1) Elucidation of structure and function of proteins at atomic level by using X-ray crystallography and native mass spectrometry, 2) enzymatical and thermochemical biomass refining, and 3) bioanalytical chemistry, especially high-resolution mass spectrometry. The group has a state-of-the-art research infrastructure in use. The group is a member of the Finnish (FINStruct) and a pan-European Structural Biology Infrastructure (Instruct-ERIC; https://instruct-eric.eu/centre/university-of-eastern-finland) networks, and provides mass spectrometry services also via EU FT-ICR MS network (https://www.eu-fticr-ms.eu).
Group description
RESEARCH INTERESTS:
PROTEIN STRUCTURE & FUNCTION
Allergen proteins, diagnostic and therapeutic antibodies, biomass refining enzymes (hydrolyses, polyphenol oxidases), metalloproteins.
THERMOCHEMICAL BIOREFINING
Slow and fast pyrolysis, hydrothermal liquefaction, catalytic upgrading of bio-oils (hydrodeoxygenation, catalytic pyrolysis)
BIOANALYTICAL CHEMISTRY
High-resolution mass spectrometry, native mass spectrometry, proteomics, metabolomics, complex mixture analysis (crude oil, bio-oils, dissolved organic matter, extracts, alcohol chemistry).
KEY TECHNOLOGIES & INFRASTRUCTURE
High-resolution mass spectrometry (12-T Bruker Solarix FT-ICR MS, Bruker timsTOF ion mobility MS; both systems with LC/GC)
Protein crystallography (Marresearch Mar 345 imaging plate, Nonius/Bruker FR591 rotating anode)
Thermochemical conversion (lab-scale micropyrolysis, Parr 4584 hydrothermal pressure reactor)
Protein production and characterization facilities (HPLC, DLS, SDS-PAGE, light microscopy, crystallization robot)
Bio-oil and complex mixture analytics (CHNOS, calorimetry, pH, TAN, KF titration, FT-IR, NMR)
_____
For more information, please contact group PIs (contact details below).
Keywords
Group members - UEF
Professors

Senior Researchers

Post-doctoral Researchers

Doctoral Researchers
Other group members
Yanning Dou

yanning.dou@uef.fi

Timo Kröger

timo.kroger@uef.fi

Hanna Karvinen

hanna.karvinen@uef.fi
Cooperation partners