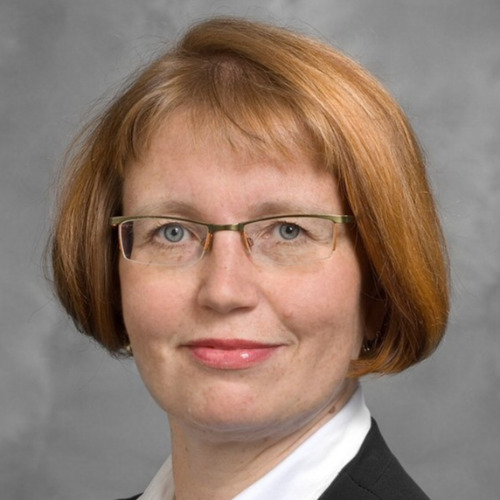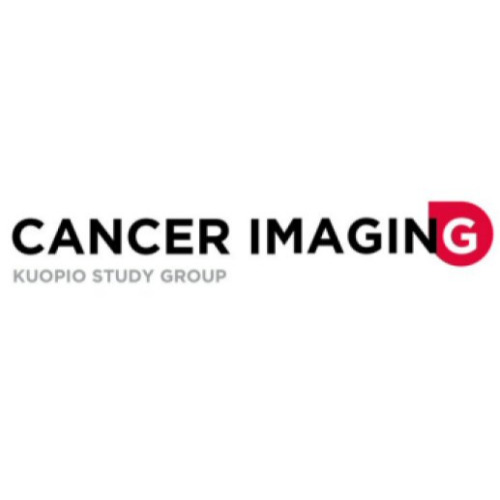 Cancer Imaging Study Group
Leader of the group is professor Ritva Vanninen.

Breast cancer imaging

Breast cancer is the most common cancer in women in industrialized countries. Treatment decisions are mainly based on preoperative imaging studies and histopathology. The aims of the breast cancer imaging study are to assess the diagnostic accuracy of US -guided core biopsy of the axillary lymph nodes in patients with newly diagnosed invasive breast cancer, to assess the value of breast density and other individual mammographic features and MRI parameters as predictors to treatment response and survival, and to evaluate clinical applications of 3T breast MRI.

Consecutive patients with breast lesions suspected of malignancy are preoperatively evaluated in Kuopio University Hospital. All suspicious mammographic and / or breast US findings are further evaluated by breast radiologists, the necessary core biopsies are obtained and supplemental MRI performed when needed. Preoperative axillary US and US-guided biopsy of suspicious lymph nodes is a routine practice. The breast lesions are assessed and reported using the BI-RADS (Breast Imaging Reporting and Data System, ACR) classification. Findings and management of all patients and lesions are discussed weekly at a multidisciplinary breast meeting. 3T MRI includes conventional and advanced MRI sequencies according to a systematical study protocol. When necessary, lesions are biopsied under MRI guidance. Detailed structural, dynamic and metabolic parameters will be quantitatively evaluated and correlated with histopathological and clinical outcome data.
Ovarian cancer imaging
Ovarian cancer is the sixth most common cancer among women in developed countries and the most lethal of the gynaecological malignancies. Currently, most women have advanced-stage disease at the time of diagnosis. Imaging of the pelvis alone is not sufficient to assess patients with ovarian cancer because the disease burden is typically spread around the abdominal cavity. Recent advances have enabled MRI with diffusion weighted imaging (DWI) and dynamic contrast enhanced sequences to be widely applied to tumor evaluation in the abdomen and pelvis. Technical improvements in scanners and sequences now enable acceptable DW image quality in abdominal areas.
The aim of the ovarian cancer study is to evaluate the incremental value of abdominal 3 T MRI and assessment of apparent diffusion coefficient values as an adjunct to abdominal contrast enhanced CT in the staging and predicting treatment response in newly diagnosed and recurrent ovarian cancer.
Study group
Chairman
Ritva Vanninen / Professor – Ritva.Vanninen (at) kuh.fi, +358 44 717 3303
Doctoral students
Suvi Rautiainen / Radiologist – Suvi.Rautiainen (at) kuhfi
Amro Masarwah / MD – Amro.Masarwah (at) kuh.fi
Otso Arponen / Bachelor of Medicine – Otso.Arponen (at) kuh.fi
Anni Lepola / Medical Student – Anni.Lepola (at) kuh.fi
Anna Sutela / Post Doc – Anna.Sutela (at) kuh.fi
Maarit Anttila / Adjunct Professor – Maarit.Anttila (at) kuh.fi
Päivi Auvinen / Post Doc – Paivi.Auvinen (at) kuh.fi
Mazen Sudah / Radiologist – Mazen.Sudah (at) kuh.fi
Outi Pelkonen / Post Doc – Outi.Pelkonen (at) kks.fi
Pauli Vainio / Phycisist – Pauli.Vainio (at) kuh.fi
Mervi Könönen / Phycisist – Mervi.Kononen (at) kuh.fi
Collaboration
Veli-Matti Kosma / Professor – Cancer Center of Eastern Finland
Joern Kvaerness – Philips, Clinical Science Nordic
Dissertations from the study group
Preoperative Axillary Staging in Invasive Breast Cancer
Rautiainen, Suvi
Itä-Suomen yliopisto, 2015
Publications of the University of Eastern Finland. Dissertations in Health Sciences., 305
Selected publications on imaging of cancer
Masarwah A, Auvinen P, Sudah M, Rautiainen S, Sutela A, Pelkonen O, Oikari S, Kosma VM, Vanninen R. Very low mammographic breast density predicts poorer outcome in patients with invasive breast cancer. Eur Radiol. 2015 Mar 4.
Rautiainen S, Masarwah A, Sudah M, Sutela A, Pelkonen O, Joukainen S, Sironen R, Kärjä V, Vanninen R. Axillary Lymph Node Biopsy in Newly Diagnosed Invasive Breast Cancer: Comparative Accuracy of Fine-Needle Aspiration Biopsy versus Core-Needle Biopsy. Radiology 2013 Oct;269:54 – 60.
Koskela A, Sudah M, Berg M, Mustonen P, Kataja V, Vanninen R. Add-on device for stereotactic core needle breast biopsy: How many biopsy specimens are needed for a reliable diagnosis. Radiology 2005;236:801 – 809.
Koskela A, Berg M, Mustonen P, Kataja V, Pietikäinen T, Vanninen R. Stereotactic galactography-guided wire localization. AJR Am J Roentgenol 2005;184:1795 – 1798.
Koskela A, Sudah M, Kärjä V, Malinen A, Mustonen P, Kataja V, Vanninen R. Learning curve for add-on stereotactic core needle breast biopsy. Acta Radiologica 2006;47:1 – 7.
Sutela A, Vanninen R, Sudah M, Rummukainen J, Berg M, Kataja,V, Kärjä V. Surgical specimen can be replaced by core samples in assessment of ER, PR and HER-2 for invasive breast cancer. Acta Oncol. 2007;47:38 – 46.
Keywords
Group members - UEF
Cooperation partners