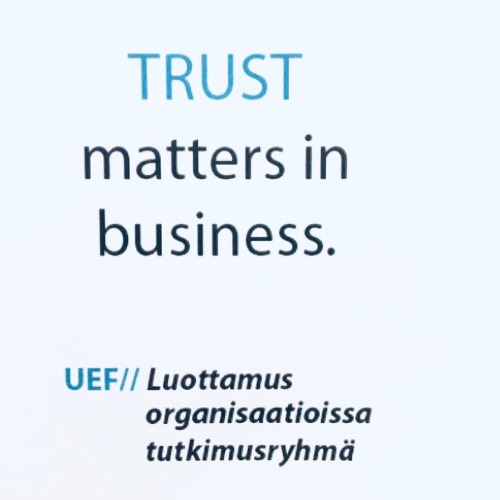 Trust within Organizations
01.08.2009 -
Group leader professor Taina Savolainen
The research group focuses on studying the development of trust in workplace relationships in different organizational contexts applying a dynamic, novel process approach, different perspectives and multi-level analysis. The research involves the following sub-themes: interpersonal trust building, sustaining and deterioration, and trust breaches as well as restoration of trust in various workplace relations such as leader-follower relationships. A qualitative research approach is mainly applied to understand how trust develops over time.
Trust research focuses on the topical sub-themes in interpersonal trust development: building, sustaining and deterioration of trust, trust breaches and restoration of trust. The empirical studies involve leader-follower, team, and other workplace relationships at individual, dyadic, group and organizational levels. The research of trust involves also organizational change and multicultural contexts. As the group's interest is to reveal the dynamics of trust development within organizations over time, a process view to studying trust within workplace relationships is an overarching and promising approach. It fulfills the aim at more in-depth understanding of how interpersonal trust develops in different organizational contexts and levels. The process approach is in current focus of the research group. The research focus in processes of trust contributes to both trust theory and practices in workplaces. Trust is relational and studied among various organizational relationships such as leaders and followers involving also the restoration of trust. The group is international and collaborates with several international partners and networks.
Group description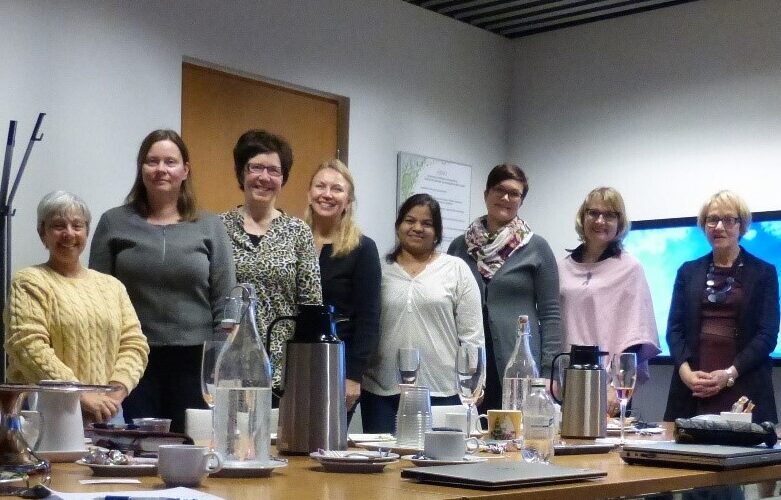 While the group's research contribute to trust theory, the findings are shared beyond academia influencing workplace practices in managing trust. The group contributes to continuing and degree education, and workplace training. The UEF trust research group aims to raise awareness of the important role trus plays in workplace relationships, organizational leadership and performance. The qualitative data gathered from multiple sources in workplaces makes it possible to produce insights into further research as well as provide knowledge to work organizations practices for understanding how trust is built, maintained and restored in work relationships. The group has published a large number of scientific articles, conference papers, and professional articles for work life,and Doctoral & Master's Theses. More specifically, the research group collaborates with international partners and networks; in the Nordic context, within a network of four countries where themes under plan and study include broader patterns of relational leadership and trust. The main question is how relational and contextual aspects of leadership in the Nordic countries influence and are influenced by trust. A comparative cross-cultural perspective may reveal, e.g, how trust in leaders develop in the Nordic countries contexts. Moreover, in Asian context, research collaboration involves two partners in South Korea; Ajou University with the Center for Interdisciplinary Research in Business, Psychology and Global Management in the School of Business where the bilateral Doctoral Dual Degree Program exists, and Kyungbook National University(KNU), School of Business Admistration in Daegu.
Homepage of the group
Videos
Kun luottamus työpaikoilla rapautuu
Keywords
Time period
01.08.2009 -
Group members - UEF
Other group members
Palmira Lopez-Fresno, Spanish Association for Quality

correo@palmiralopezfresno.com
Cooperation partners
Links
Files