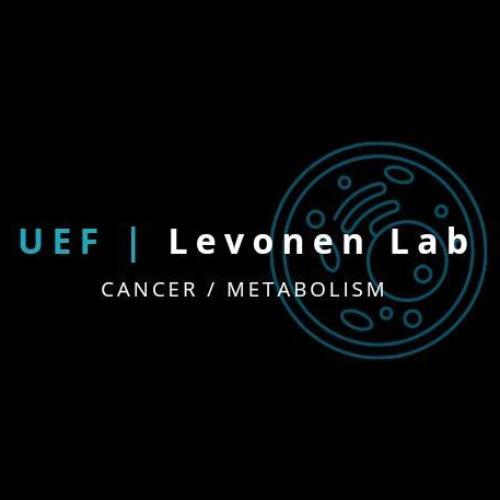 Johtajat
Ryhmän kuvaus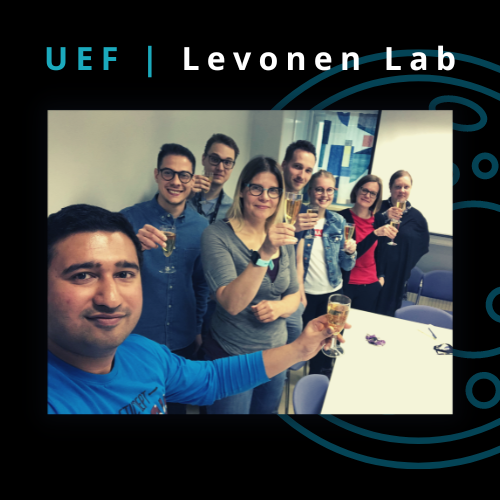 Levonen Lab jakautuu kahteen päätutkimusaiheeseen: syöpään ja metabolisiin sairauksiin.
Syöpätutkimuksemme kohdentuu Nrf2 transkriptiotekijän kaksijakoiseen rooliin syövässä, keskittyen erityisesti keuhkosyöpätutkimukseen. Lisäksi tutkimme Nrf2:n roolia metabolian säätelijänä. Professori Anna-Liisa Levonen on Euroopan Unionin rahoittaman hankkeen, EDCMET:n, koordinaattori. Hankkeessa tutkimme ympäristöaltisteiden aiheuttamia metabolisia haittoja ja kehitämme menetelmiä näiden haittojen tutkimiseen.
Ajankohtaista
Projektit
Redox signalointi

Reaktiivisilla happi- ja typpiradikaaleilla (ROS ja RNS), sekä niiden reaktioissa solujen makromolekyylien kanssa syntyvillä tuotteilla on merkittävä rooli syövän ja kardiometabolisten sairauksien kehittymisessä. Solut ovat kehittäneet monimutkaisia mekanismeja, joilla ne reagoivat happi- ja typpiradikaaleihin, mikä tasapainottaa niiden vaikutuksia soluissa ja kudoksissa. Suojavaikutukset välittyvät transkriptionaalisten vasteiden myötä, solujen homeostaasin palauttamiseksi. Soluissa transkriptiotekijä Nrf2, joka säätelee lukuisten suojaavien geenien ilmentymistä, on avainroolissa suojautumisessa ROS ja RNS vastaan.

Perinteisesti Nrf2:ta on pidetty hyödyllisenä ja suojaavana tekijänä monilta sairauksilta, mikä on edistänyt Nrf2:ta aktivoivien lääkkeiden kehittämistä muun muassa neurodegeneratiivisten sairauksien hoitoon, sekä syövän kemopreventioon. Nrf2-tasot ovat kuitenkin usein kohonneet syövässä, mikä lisää solujen eloonjäämistä ja aiheuttaa resistenssiä kemoterapialle. Nrf2:n rooli sydän- ja verisuonisairauksissa on myös kiistanalainen, sillä Nrf2:lla on osoitettu olevan suojaavia vaikutuksia verisuonistoon, mutta epäsuotuisia vaikutuksia metaboliaan.

Tutkimusaiheet liittyen Nrf2-tutkimukseen

Syöpä:

Nrf2:n kaksijakoinen rooli syövässä, keskittyen erityisesti keuhkosyöpään
Nrf2:n roolin tunnistaminen endoteelisoluissa

Metabolia:

Nrf2:n rooli metabolian säätelyssä
Nrf2:n rooli metabolisessa oireyhtymässä ja ei-alkoholiperäisissä rasvamaksasairauksissa

Tutkimusmenetelmät

Nykyaikaiset biokemialliset, sekä molekyyli- ja solubiologiset tekniikat, mukaan lukien Uuden sukupolven sekvenssointi (NGS-menetelmä), kloonaus ja vektorikehitys, RNA-interferenssitekniikat, microRNA-tekniikat, MS-proteomiikka, Agilent Seahorse XFCell Mito Stress testaus, in vivo hiirimallit, kuvantamistekniikat (MRI ja ultraääni), primaarisolujen eristäminen, sekä histopatologia.

Metabolisiin sairauksiin kuuluu joukko sairauksia, jotka häiritsevät ihmiskehon normaalia aineenvaihduntaa. Näihin lukeutuvat lihavuus, tyypin 2 diabetes, sydän- ja verisuonitaudit, sekä rasvamaksa. Metabolisiset sairaudet ovat merkittävä globaali haaste, joiden esiintyvyys on lisääntynyt maailmanlaajuisesti.

Levonen Lab -tutkimusryhmässä pyrimme ymmärtämään metabolisten sairauksien kehittymisen ja etenemisen taustalla olevia mekanismeja, sekä selvittämään normaalia metaboliaa häiritsevien ympäristöaltisteiden vaikutuksia terveyteemme.

EDCMET (Horisontti 2020)

Metabolic effects of Endocrine Disrupting Chemicals: novel testing METhods and adverse outcome pathways (EDCMET), on Euroopan Unionin (Horisontti 2020) rahoittama hanke, jota koordinoi Professori Anna-Liisa Levonen.

EDCMET tuo yhteen eri tutkimusalojen asiantuntijoita, mukaan lukien toksikologeja ja biologeja, jotka omaavat perusteellisen ymmärryksen aineenvaihduntasairauksien molekyylimekanismeista, sekä kattavat in vitro– ja in vivo-metodologiset taidot, ja lisäksi epidemiologeja, jotka kykenevät yhdistämään ympäristöaltistukset haitallisiin metabolisiin muutoksiin. Yhdessä pyrimme kehittämään uusia validoituja testimenetelmiä ja -malleja ympäristöaltisteiden aiheuttamien metabolisten haittojen arvioimiseksi, sekä näiden haittojen molekyylitason alkutapahtumien tunnistamiseksi.

Levonen Lab tutkijat työskentelevät hankkeen erittäin mielenkiintoisella osa-alueella, kehittäen in vitro– ja in vivo-testimenetelmiä ympäristöaltisteiden metabolisten haittojen tunnitamiseen.

Voit löytää lisää tietoa hankkeesta EDCMET verkkosivuilta ja UEF Connect-sivuilta (EDCMET).
Avainsanat