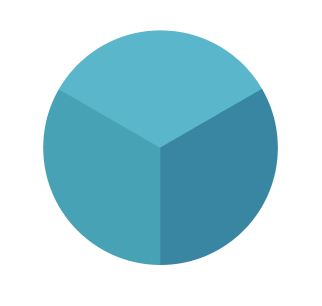 Kuopio Osteoporosis Risk Factor and Prevention (OSTPRE) Study
Project
Institute of Clinical Medicine, School of Medicine, Faculty of Health Sciences
Leaders
Kuopio Osteoporosis Risk Factor and Prevention (OSTPRE) Study, a population-based prospective cohort study started in 1989, was originally aimed to investigate factors associated with bone mineral density, bone loss, falls and fractures in a target population of 14 220 peri- and postmenopausal women.
Later the scope was broadened and especially the 25-year follow-up enquiry in 2014 focused on physical, psychological and social factors related to healthy aging and mortality.
The unique long-term design of the study allows identification of risk and protective factors for several somatic and mental health outcomes (including some non-skeletal chronic health disorders, functional capacity and subjective wellbeing). Merging the OSTPRE questionnaire data with data from National health registers enables the validation of self-reports and broadens the scope for other important health disorders.
Recently, the focus of the OSTPRE study is in Women´s Healthy Aging – project. This focuses on the identification of factors that predict healthy physical and psychosocial aging and low mortality. We hypothesize that functional capacity and subjective wellbeing are strongly related to healthy aging in women.
University of Cambridge, UK: Addenbrooke´s Hospital
University of Sheffield, UK
University of Lund, Sweden
University Campus San Diego (UCSD)
Deakin University/ IMPACT Research Centre
Geelong Osteoporosis Study, University of Melbourne
Department of Obstetrics and Gynaecology, Kuopio University Hospital (KUH / KYS)
Department of Surgery, Kuopio University Hospital (KUH / KYS)
Department of Nuclear Medicine & Clinical Physiology, Kuopio University Hospital (KUH / KYS)
Department of Pulmonary Diseases, Kuopio University Hospital (KUH / KYS)
Research Institute of Public Health, University of Eastern Finland, Kuopio Campus
Department of Biochemistry, University of Eastern Finland, Kuopio Campus

Ville Happonen
Aapo Talonpoika
Lauri Karttunen
Katriina Paasikallio
Sami Salo
Samu Sjöblom
Juha Suuronen
Samuli Juopperi
Henri Mononen
Sofianna Ojala
Julius Sala
Marjo Nieminen
Henri Nygren
Maria Kalliosaari
Fatemeh Alaghehband
Salla Pekonen
Yki Nordling
Muhammad Hasan
Saima Thakur
Otto Mustonen
Outi Elomaa
Mikael Hytönen
Noora Heikkinen
Aukusti Savolainen

Tomi Istolainen, Miitta Vuorio, Ada Tuominen , Milla Gronoff, Viola Haapasalo, Oula Luukkonen, Anna Moilanen, Sebastian Sunnarborg, Saman Zahid