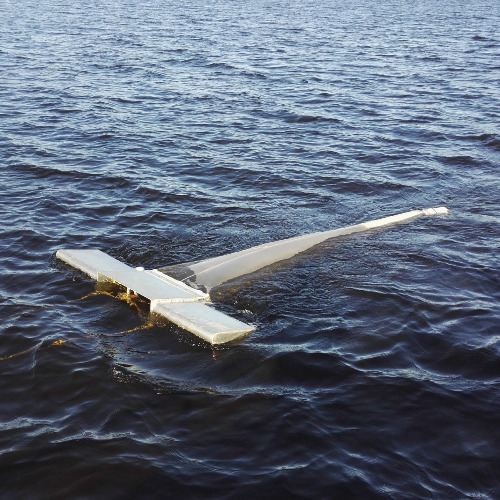 Microplastic research
Microplastic researc group develops methods for quantitative and qualitative analysis of microplastics from environmental samples and foodstuffs. The ongoing research projects focus on further development of analytical methods and analysis of microplastics from industrial process waters and wastewaters. Moreover, they focus on the migration of microplastics and plastic additives from plastic packaging to food and effects of the migrates to human gut health.

We collaborate actively with Microplastics and Health group in department on Pharmacy, and researchers in department of Clinical Nutrition to study the health effects of (micro)plastics. Moreover, we collaborate with researchers of aquatic ecotoxicology in department of Biological and Environmental Sciences.
Funder(s)
Main funder
Academy of Finland
Other funders
Pohjois-Savon liitto (EAKR)
Microplastic research at UEF is based on strong expertise in microscopic and spectroscopic analysis, for which we have world-class instrumentations.
Together with Finnish Environment Institute, we formed a consortium that received the first funding for microplastic research from the Academy of Finland (Microplastics in Finnish waters, MIF -project). Our research topics included method development for identification and quantitation of microplastics from environmental samples with FTIR and Raman microspectroscopy, as well as more detailed analysis of chemical composition of microplastics with e.g. NMR and 2D-GC-MS instruments.
Further research funding granted by the Academy of Finland enables us to study the health risks caused by microplastics. We will study how much microplastics and additives are leached from plastic packaging to food. The effects of plastics and their additives are investigated with cell toxicity tests and gut models (Direct microplastic exposure via foodstuff and food packaging, diMPex -project 2020-2024).
By determining the abundances, numbers, chemical compositions, size ranges, and sources of microplastics in different environments and foodstuffs, we gain knowledge about the occurrence of microplastics. The following step is to assess the risks and effects of microplastics on aquatic organisms and human health.
Group members - UEF
Leader(s)

Professors

Senior Researchers

Post-doctoral Researchers

Doctoral Researchers

Supporting Staff
Other group members
Jouni Sorvari

jouni.sorvari@uef.fi

Eila Torvinen

eila.torvinen@uef.fi

Victor Carrasco-Navarro

victor.carrasco.navarro@uef.fi

Hani El-Nezami

hani.el-nezami@uef.fi

Jussi Kukkonen

jussi.kukkonen@uef.fi

Maija Lahtela-Kakkonen

maija.lahtela-kakkonen@uef.fi
Collaboration with UEF research groups
Cooperation partners
Files