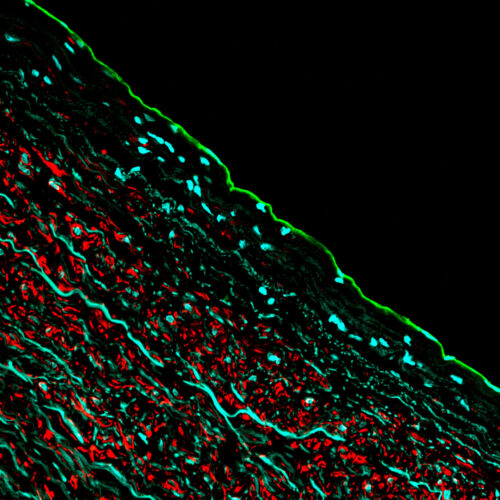 Leaders
Group description
Selected, recent publications y.2020-
1) JAUHIAINEN S, Kiema M, Hedman M, Laakkonen JP. Large Vessel Cell Heterogeneity and Plasticity: Focus in Aortic Aneurysms. Arterioscler Thromb Vasc Biol. 2022 Jul;42(7):811-818. doi: 10.1161/ATVBAHA.121.316237. Epub 2022 May 19. PMID: 35587695.
2) KIEMA M, Sarin JK, Kauhanen SP, Torniainen J, Matikka H, Luoto ES, Jaakkola P, Saari P, Liimatainen T, Vanninen R, Ylä-Herttuala S, Hedman M, Laakkonen JP. Wall Shear Stress Predicts Media Degeneration and Biomechanical Changes in Thoracic Aorta. Front Physiol. 2022 Jul 7;13:934941.
3) PULKKINEN HH, Kiema M, Lappalainen JP, Toropainen A, Beter M, Tirronen A, Holappa L, Niskanen H, Kaikkonen MU, Ylä-Herttuala S, Laakkonen J.P. BMP6/TAZ-Hippo signaling modulates angiogenesis and endothelial cell response to VEGF. Angiogenesis 2021 Feb;24(1):129-144.
4) HSIN-FU LIU O, Kiema M, Beter M, Ylä-Herttuala S, Laakkonen JP, Kaikkonen MU. Hypoxia-Mediated Regulation of Histone Demethylases Affects Angiogenesis-Associated Functions in Endothelial Cells. Arterioscler Thromb Vasc Biol. 2020 Nov;40(11):2665-2677.
5) LAAKKONEN J.P., Ylä-Herttuala S. Chapter in book: Emerging technologies for heart diseases. Volume 2: Treatments for Myocardial Ischemia and Arrhythmias. 1st edition. Chapter: Gene and protein therapy approaches to cardiac neovascularization and protection from ischemia. Editor: Udi Nussinovitch. Elsevier Publishing Group. 2020.
6) TIRRONEN A, Downes NL, Huusko J, Laakkonen JP, Tuomainen T, Tavi P, Hedman M, Ylä-Herttuala S. The Ablation of VEGFR-1 Signaling Promotes Pressure Overload-Induced Cardiac Dysfunction and Sudden Death. Biomolecules 2021. Mar 17;11(3):452.
7) MOREAU PR, Bosch VM, Bouvy-Liivrand M, Õunap K, Örd T, Pulkkinen HH, Pölönen P, Heinäniemi M, Ylä-Herttuala S, Laakkonen JP, Linna-Kuosmanen S, Kaikkonen MU. Profiling of primary and mature miRNA expression in atherosclerosis associated cell types. Arterioscler Thromb Vasc Biol. 2021 Jul;41(7):2149-2167.
8) KERÄNEN S, Suutarinen S., Mallick R., Laakkonen J.P., Guo D., Pawlikowska L., Jahromi B.R., Rauramaa T., Ylä-Herttuala S., Marchuk D., Krings T., Koivisto T., Lawton M., Radovanovic I., Kim H., Faughnan M.E., Frösen J. Cyclo-oxygenase 2, a putative mediator of vessel remodeling, is expressed in the brain AVM vessels and associates with inflammation.  Acta Neurochir (Wien) 2021 Jun 29. doi: 10.1007/s00701-021-04895-z. Online ahead of print.
9) MUSHIMIYIMANA I., Niskanen H., Beter M., Laakkonen J.P., Kaikkonen M.U., Ylä-Herttuala S., Laham-Karam N. Characterization of a functional endothelial super-enhancer that regulates ADAMTS18 and angiogenesis. Nucleic Acids Res. 2021 Jul 28:gkab633. doi: 10.1093/nar/gkab633. Epub ahead of print.
Cooperation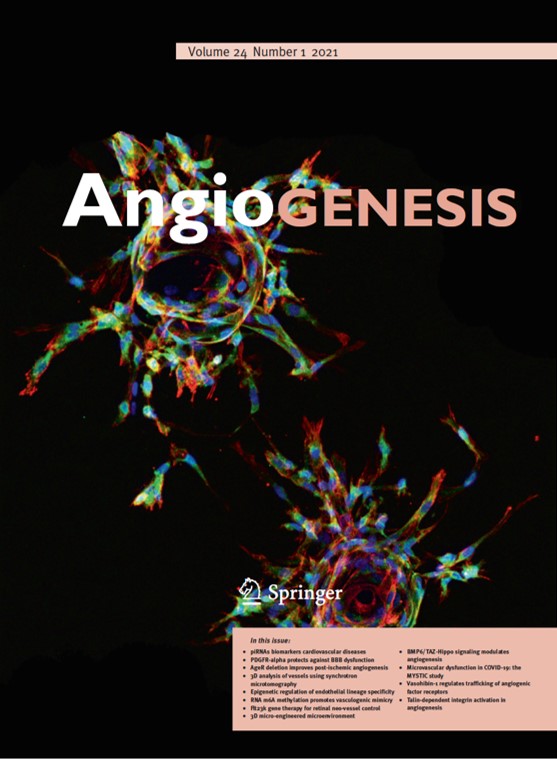 Our cover image in a recent issue of Angiogenesis journal (y. 2021). In the image, you can see cells that have formed tubes (i.e. points of the star) mimicking blood vessel formation.
Keywords
Leaders
Senior Researchers
Doctoral Researchers
Other group members