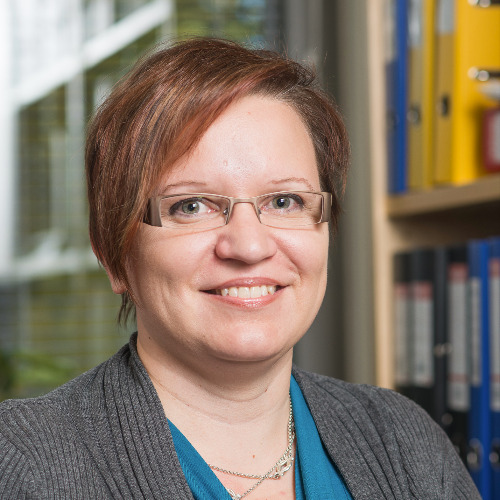 TANJA TARVAINEN
Professori
Laskennallisen kuvantamisen ja mallinnuksen professori, Laitoksen varajohtaja
Professori Tanja Tarvaisen työryhmä tutkii ja kehittää laskennallisia menetelmiä optisiin ja ultraääntä hyödyntäviin inversio-ongelmiin kuten tomografinen kuvantaminen lähtökohtana Bayesilaset inversiolaskennan menetelmät. Tutkittavat tomografiset menetelmät sisältävät sekä valon käyttöön perustuvia menetelmiä kuten diffuusi optinen tomografia että kytketyn fysiikan kuvantamisen menetelmiä kuten fotoakustinen kuvantaminen. Näiden lisäksi työryhmässä kehitetään mallinnusta ja laskennallisia menetelmiä valon ja ultraäänen käyttäytymisen mallintamiseksi sekä kehitetään prototyyppi laitteistoja uusiin kuvantamismenetelmiin.
Yhteystiedot
Organisaatio
Luonnontieteiden ja metsätieteiden tiedekunta, Sovelletun fysiikan laitos
Sähköposti
tanja.tarvainen@uef.fi
Puhelin
040 355 2310
Avainsanat
Opetustehtävät
Nykyinen opetus: Optimointi, Tieteellinen viestintä sovelletussa fysiikassa
Aiempi opetus (luennot): Elementtimenetelmät, Mallinnus II
Aiempi opetus (laskuharjoitukset): Tilastolliset inversio-ongelmat, Matemaattisen mallinnuksen peruskurssi, Elementtimenetelmät, Optimointi, Estimointiteoria, Mallinnus II, Fysiikan peruskurssi A, Fysiikan peruskurssi III
Yhteiskunnalliset tehtävät
Tieteellisten seurojen johtoryhmien jäsenyydet: Suomen Inversioseura (2010-), Suomen Fyysikkoseura (2017-2020).
Tieteellisten seurojen jäsenyydet: Society for Industrial and Applied Mathematics – SIAM, SPIE. The International Society for Optics and Photonics, Suomen Fyysikkoseura, Suomen Inversioseura, Photonics Finland, Lääketieteellisen Fysiikan ja Tekniikan Yhdistys.
Tutkimusryhmät ja -projektit
Vieraileva professori, Department of Computer Science, University College London, Iso-Britannia
Yhteistyökumppani, CUQI – Computational Uncertainty Quantification for Inverse Problems, DTU Compute, Tanska
Quantitative Tomography Using Coupled Physics of Waves (QUANTOM), ERC-CoG projekti
Valoon perustuva nanoteranostiikka, RADDESS Akatemiaohjelma
Kvantitatiivinen kuvantaminen valoa ja ääntä käyttäen, Jane ja Aatos Erkon säätiö
Julkaisut SoleCRIS-palvelussa
TUTKIMUSRYHMÄT - UEF
Linkit
Julkaisut
Tiedostot